2019 HYUNDAI IONIQ VS KIA NIRO

When you're on a quest to go green, hybrids like the 2019 Hyundai Ioniq and Kia Niro have major appeal. But you might still have questions, like which is the comfiest daily driver? Which ultimately achieves the best fuel mileage? Our comparison guide puts these hybrids to the test.
SAVE MORE ON GAS: 2019 HYUNDAI IONIQ
When you're shopping for a hybrid, you want the most mileage you can get. That's why you should choose the Ioniq, which earns up to 58 miles per gallon combined. That's more than even the Toyota Prius can achieve. It's also more than the Kia Niro can manage; this hybrid crossover maxes out at 50 mpg combined.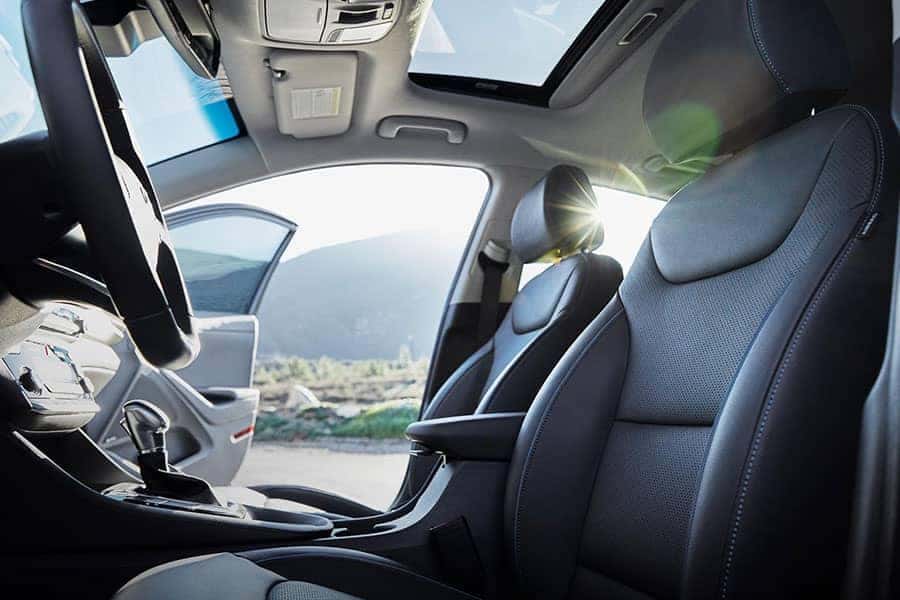 SMARTEST, COZIEST CABIN: 2019 HYUNDAI IONIQ
Want to cruise around in style and comfort? The Ioniq is our pick for comfiest daily driver, with its cushy, supportive seats and savvy climate control system. The latter has a driver-only mode that's quick to cool you off when you're alone in the cabin. If it's luxury you're after, the Ioniq complies with options like leather upholstery and LED cabin lighting.
We also have to give the Kia Niro high marks for comfort. Seating is supportive enough to handle a long commute. And with all of its interior space, this crossover is a great option for family hauling. The Niro cabin can get a little loud, however, especially on the highway. And the Niro isn't quite as luxurious as the Ioniq, which puts and more of an emphasis on style.
CROSSOVER COMFORT: 2019 KIA NIRO
There's one big reason why you might choose the Niro over the Ioniq: it's a crossover and if you want stretching room, you want a crossover! Kia's hybrid crossover gives you a little extra height and a little extra headroom-the kind of crossover perks you won't find in any sedan.
That's not to say that the 2019 Hyundai Ioniq doesn't supply plenty of head- and legroom. It does. This hybrid sedan is even pretty big on utility, with plenty of cupholders, cabin cubbies for your carryon items, and a road-trip-friendly cargo hold (26.5 cubic feet). In fact, the Ioniq's cargo hold is actually the bigger of the two-the Kia Niro only provides 54.5 cubes of cargo space behind the rear seats.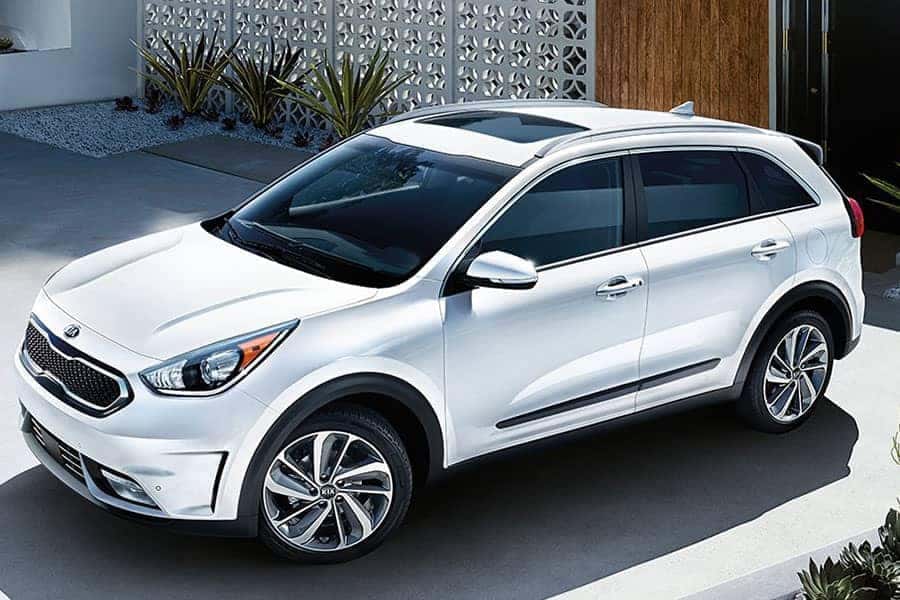 PEACE-OF-MIND PERKS: IT'S A TIE!
Both the 2019 Hyundai Ioniq and Kia Niro come with some of the best warranties in the industry. Whichever hybrid you select, you'll get essentially the same coverage: 10 years or 100,000 miles for the limited powertrain warranty, five years or 60,000 miles for the new car coverage, and five years or 60,000 miles for the roadside assistance plan. That's some serious peace of mind.
We won't deny that the Kia Niro is basically awesome, but the 2019 Hyundai Ioniq has its rival beat in just about every way. That's why this Hyundai hybrid sedan is our overall pick. Once you take the Ioniq for a test-drive, you'll see what we mean. The savvy tech gear, sky-high fuel economy numbers, and modern comfort features make the Ioniq the best choice for your daily drive.