Hyundai Dealership near Bloomfield KY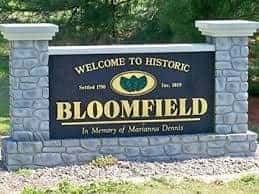 Find a Hyundai Dealer near Bloomfield KY
Bloomfield Kentucky is a home rule-class city in Nelson County, Kentucky, in the United States. The population was 838 during the 2010 U.S. census.
Bloomfield is rich in historical character as displayed by many downtown buildings restored by local residents. Our streetscapes, park, sidewalks, and bridges have been renovated and a variety of local merchants that keep our city thriving.
Why should you make the Drive from Bloomfield to Swope Hyundai in Elizabethtown KY for your next new Hyundai or used car, truck, or SUV?
Swope Hyundai is a Hyundai dealership located in Elizabethtown, KY. For residents near Bloomfield, KY, the dealership has impressive new Hyundai and used vehicle inventories available, as well as various services, including the trusted Service Center and Finance Center. Making the short drive to see us is well worth your time because you will be met with 5 star service and sales support.  We make your needs our top priority, and provide you the high standards you expect.
Are you looking for a new or certified pre-owned Hyundai Dealer near Bloomfield KY?
Finding the perfect New Hyundai is easy thanks to our huge inventory of new Hyundai vehicles. Check out our wide selection of other used cars, trucks, and SUV's, and allow our knowledgeable sales associates help answer any questions and then get behind the wheel for as many test drives you want to make your perfect new Hyundai or used car purchase.
New Hyundai Cars and SUVs for sale near Bloomfield, KY
If you are searching for a Hyundai Dealership near Bloomfield Swope Hyundai's new Hyundai inventory is the best around. For residents looking for a quality new Hyundai in the Bloomfield, KY, area Swope Hyundai offers various types and trims of the latest Hyundai models. With so many impressive options, customers can ensure they will find an ideal new Hyundai vehicle fit for their lifestyle, taste and within their price range.
Check out our inventory of New Hyundai Vehicles:
Used Vehicles for Sale near Bloomfield, KY
Swope Hyundai has an extensive pre-owned vehicle inventory as well! For residents in Bloomfield, KY, our pre-owned inventory offers a variety of types, models and auto makes of used vehicles. With such a wide selection of used vehicles, customers can find something that works for their lifestyle and is within their price range!
With the certified pre-owned inventory, customers can browse a selection of used vehicles that have gone through an inspection process and have been certified like-new. With the certified pre-owned and pre-owned inventories, customers can ensure they will find something great at Swope Hyundai.
Some of the makes available in the used inventory include:
Chevrolet
Ford
Honda
Jeep
Toyota
Nissan
certified Hyundai
Many more!
Hyundai Finance Center near Bloomfield, KY
Swope Hyundai has a trusted Finance Center available to residents in the Bloomfield, KY, area. The Finance Center offers every auto financing service you might need, including the ability to refinance a vehicle, apply for a new loan or adjust the term of an existing loan. The team is always eager to help customers create a payment plan that works best with their specific financial situation as well!
The experienced team at our Finance Center is always eager to make your auto financing process as simple and hassle-free as possible.
Start the financing process today by using any of the resources available online:
Hyundai Lease Deals & Specials near Bloomfield, KY
Swope Hyundai offers various sales and lease specials to customers and Hyundai owners in Bloomfield, KY, as well as the surrounding areas! The specials are available online and often include a different discounts and incentives on vehicles, services and more! Customers can look for specials listed online in order to discover what they can save on their next visit to the dealership. Swope Hyundai aims to make every customer feel valued!
Some of the special we offer include:
Hyundai Service Center near Bloomfield, KY
Swope Hyundai has a state-of-the-art Service Center available to Hyundai owners in the Bloomfield, KY, area. The Service Center is equipped with certified technicians who are trained to know exactly what your Hyundai needs and when.
With each visit to the Hyundai Service Center, you can guarantee your vehicle will be in the best hands around. That's a promise. Whether it is a basic maintenance service or something more major, such as a collision repair, the Swope Hyundai Service Center is here to help!
Some of the services we offer include
Why do so many Bloomfield Car Shoppers make the short 26 mile drive to Swope Hyundai in Elizabethtown, KY?
Swope Hyundai in Elizabethtown, KY, is a top-tier Hyundai dealership available to residents in the Bloomfield, KY, area. Swope Hyundai prides itself in providing only the most quality customer service as well as excellent services in every department.
The service team, sales team and financing team are all eager and capable of assisting every customer with their every auto need.
Contact us to schedule an appointment with one of our departments, or visit Swope Hyundai in Elizabethtown, KY, to test drive one of our quality Hyundai vehicles. We look forward to serving you!
Driving Directions from Bloomfield KY to Swope Hyundai
The Map below is the fastest way to drive to Swope Hyundai from Bloomfield Kentucky!
Discover why Swope Hyundai is so popular with Bloomfield car buyers!
Questions about Swope Hyundai and our current inventory of new and used Hyundai vehicles?
Before you drive from Bloomfield KY to Swope Hyundai feel free to call us at 877 513 0785 or come down and visit us at 1104 N Dixie Hwy, Elizabethtown, KY 42701