2022 HYUNDAI SANTA FE VS KIA SPORTAGE

With their smooth-riding comfort and high-tech safety gear, the 2022 Hyundai Santa Fe and Kia Sportage will navigate even the busiest highway in style. But how do you choose between the two? Get to know these crossovers a little better with our comparison guide.
MOST COMFORTABLE CABIN: 2022 HYUNDAI SANTA FE
The newly redesigned Santa Fe is our first choice for passenger comfort. Because its new body is both longer and wider, you'll find more than enough hip and elbow room for all five passengers. Seating is another high point, thanks to cushions that hit the perfect note for both comfort and support.
The latest Kia Sportage is quiet at cruising speed, so passengers need not yell to be heard. Both crossovers supply a smooth ride in the face of rough pavement. The Sportage seats are firm, so you'll never lack for support. We will say, however, that the Santa Fe's high-quality materials offer a better fit and finish than you'll find in the Sportage.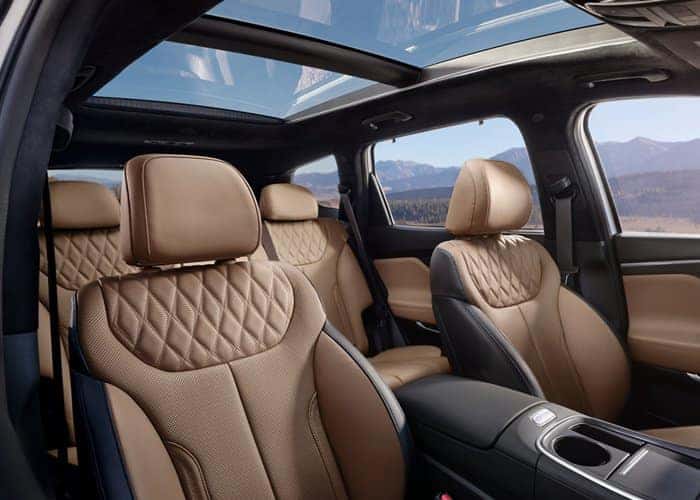 SHARPEST TECH FEATURES: 2022 HYUNDAI SANTA FE
Here, the Santa Fe has the edge. The Santa Fe comes standard with everything you need to stay connected without actually looking away from traffic – including hands-free smartphone integration with Apple CarPlay and Android Auto. Hyundai's infotainment interface is easy to figure out and quick to respond, so you don't have to worry about needless distraction.
We also like Kia's Uvo infotainment interface, whose intuitive menus and easy-to-remember voice commands come in handy in traffic. The Sportage also offers Apple CarPlay and Android Auto tech interfaces. However, unlike with the Santa Fe, you have to pay extra to get them.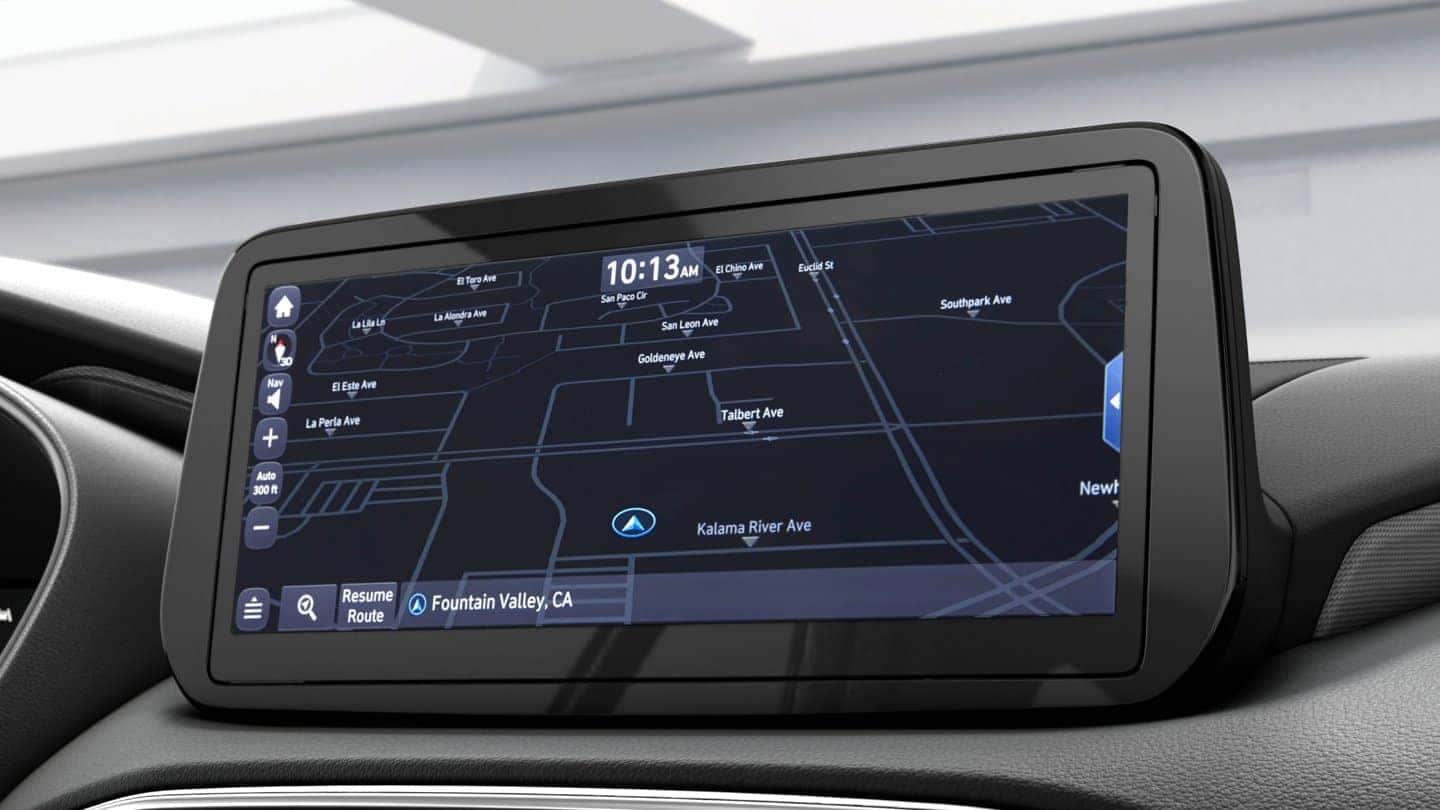 BEST STANDARD SAFETY LINEUP: 2022 HYUNDAI SANTA FE
Hyundai's newly redesigned crossover introduces a long list of standard safety features. That means there's no need to pay extra for blind-spot monitoring or adaptive cruise control. The standard forward collision mitigation system includes automatic emergency braking. Even if it only ever saves you and your loved ones from just one collision, this technology will prove priceless.
The 2022 Kia Sportage offers similar safety technology, but it doesn't come standard. So, if you want blind-spot monitoring or automatic emergency braking, expect to pay extra.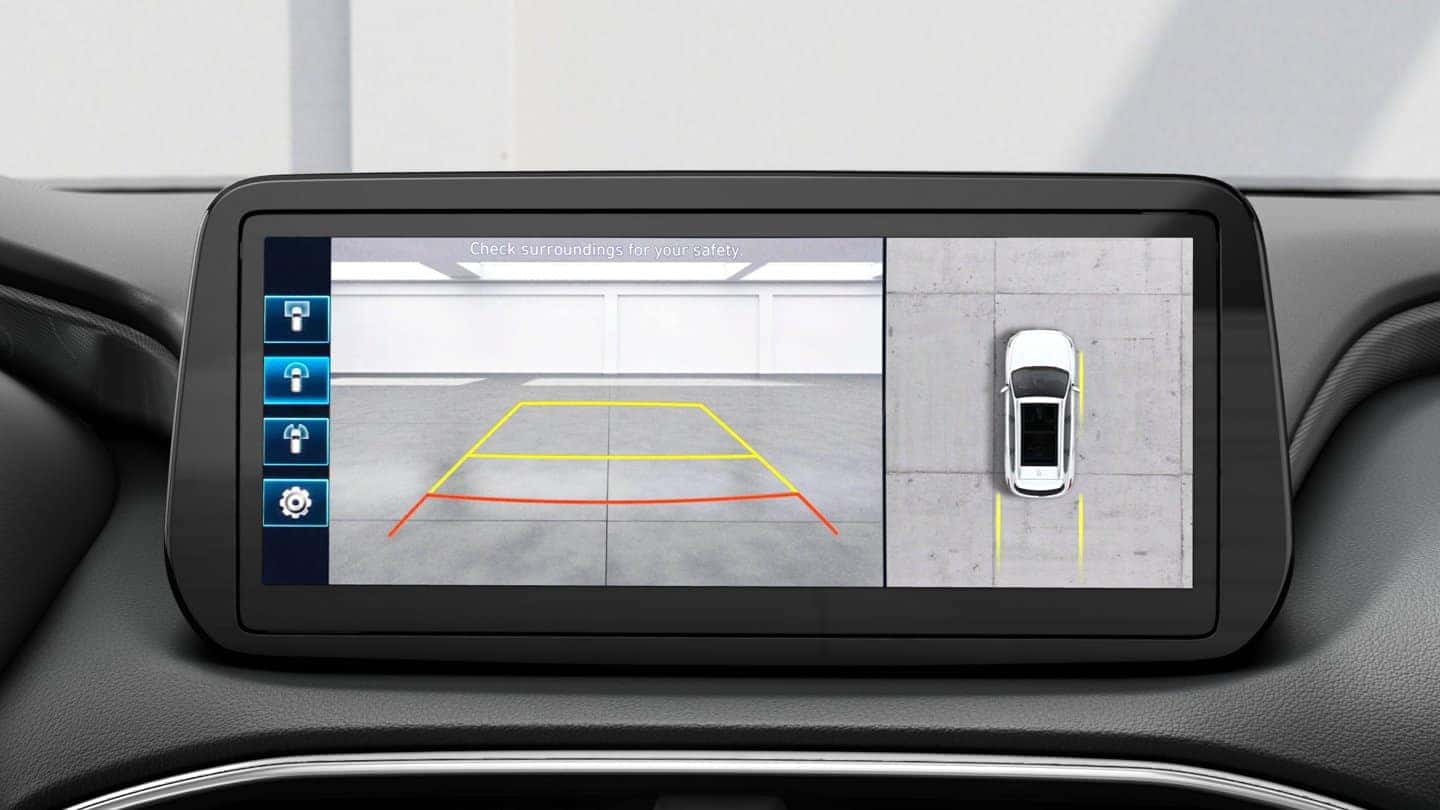 THRIFTIEST COMMUTE: TOSS-UP
Here, it's pretty much a tie. Its most fuel-efficient powertrain earns 23 city/30 highway mpg. The 2022 Hyundai Santa Fe manages a very respectable 25/28 mpg. It all comes down to whether you're driving more city miles or highway miles.
When you look at the total package, we think you'll agree that the 2022 Hyundai Santa Fe is the best overall crossover pick. The Santa Fe comes standard with all manner of tech features – from complete smartphone integration to safety-enhancing driver aids. The newly redesigned cabin offers both quality and comfort, so you can count on lasting coziness.