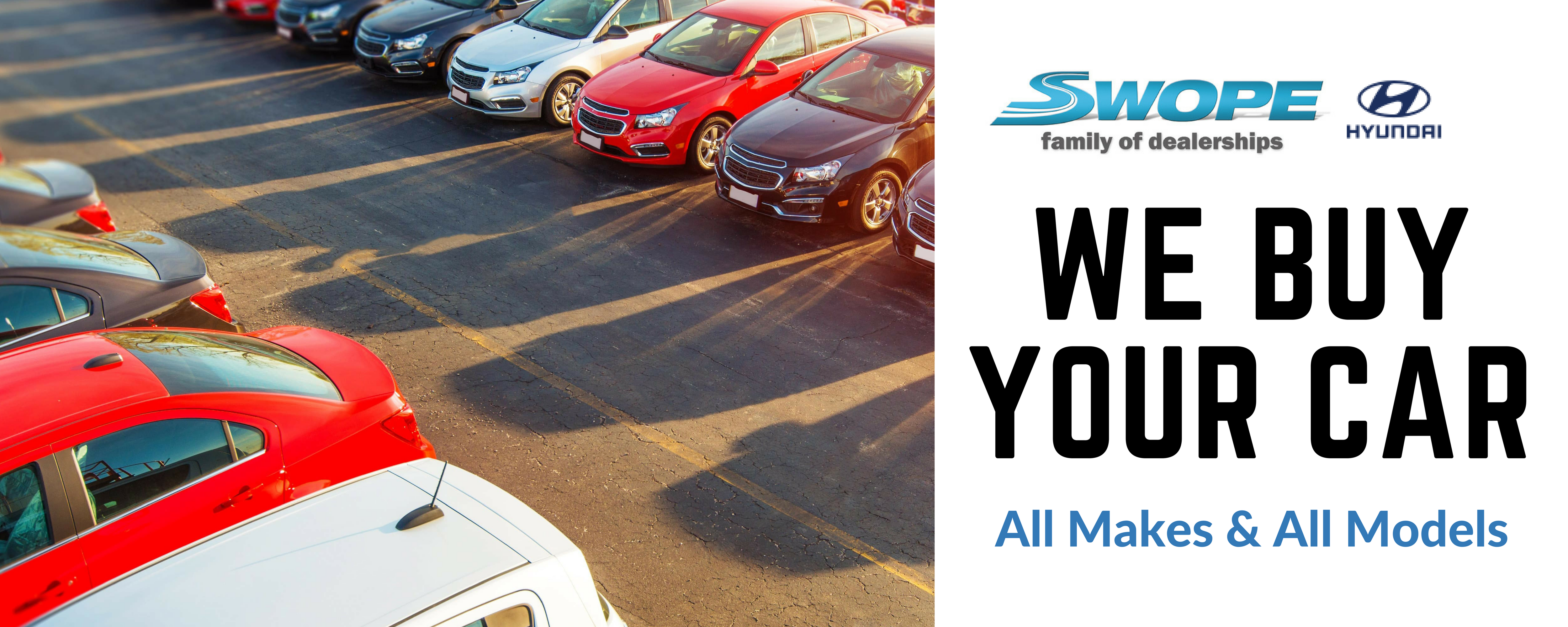 1
Get an Instant Appraisal
With the Edmunds MyAppraise Trade-In Tool at Swope Hyundai, you'll be able to determine the True Market Value of your car just be answering a few questions. It's that simple! 
2
Search For Your Next Vehicle
Once you're finished with your Edmunds online appraisal, give us an idea of what you're looking for in your next vehicle. We'll gather that information, plus your contact information, and start looking for your next vehicle.
3
Drive Away Happy!
With your appraisal information in hand, come talk to us at Swope Hyundai in Elizabethtown. We'll help you find what you're looking for in your next vehicle and give you the True Market Value for your vehicle. You'll enjoy a hassle-free experience, beginning with a trade-in process that takes the guesswork out of your car's value..

Swope Hyundai Simplifies Trade-ins
We know that trading in your car can be a stressful process and at Swope Hyundai, we want to be a part of the solution. That's why we've partnered with industry leader Edmunds to provide buyers with the best information before they head to our lot.
Our goal is to help new and used buyers find the vehicle they've been looking for at the price they deserve--and the trade-in process is a key part of that experience. Once we've given you the True Market Value offer of your trade-in, you can shop with confidence at Swope Hyundai.
Still owe money? Don't worry! We can help. Come take a look at what Swope Hyundai has to offer--and let us help you find your next dream car.