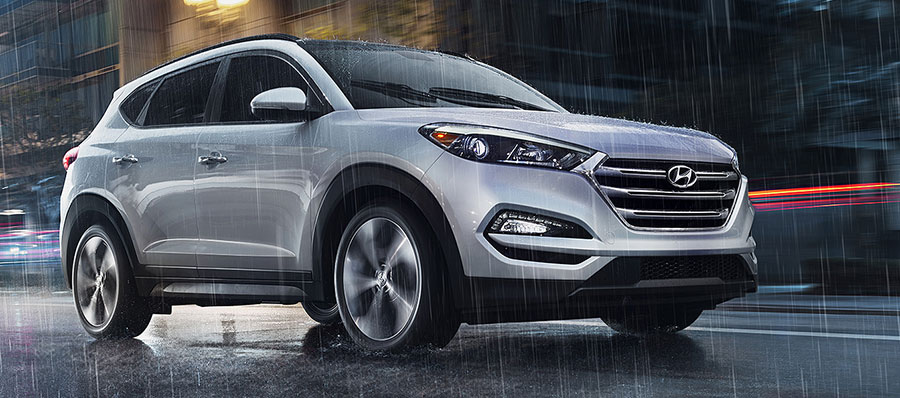 The used Hyundai Tucson, a compact crossover SUV, is a great pick because it offers excellent interior space, utility, and an attractive price tag. When you get behind the wheel, you'll enjoy a commanding view of traffic and substantial safety features. And that's only the beginning - the Tucson's family-friendly cabin is big on legroom and tech gear. Check out our guide to the used Hyundai Tucson to learn more about why this compact crossover is right for you.
Used Hyundai Tucson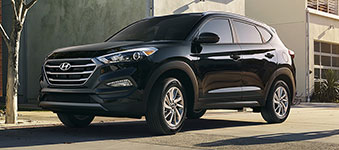 If you're shopping for a used Hyundai Tucson, you'll find quite a bit to like about the third generation. Outside, its new exterior style is as eye-catching as ever. Inside, the cabin is equally attractive, offering plush, spacious seating for every passenger. Up front, the Tucson always feels supportive, so it's no big deal to spend hours on the road. The rears seats are equally comfortable. They're so big on legroom that even passengers over 6 feet tall will feel at home there.
Modern drivers will love the Tucson's tech features. The central 8-inch touchscreen is especially impressive. It's intuitive and responsive, and you'll figure it out in no time, even if you've never dealt with a vehicle infotainment system before. Link it to your smartphone to enjoy features like hands-free calling and texting. Smartphone integration also provides nearly limitless audio options, making it easy to stream your favorite podcasts or Internet radio stations.
For optimal peace of mind, choose the third-generation used Hyundai Tucson. It's stocked with all the latest and greatest safety features, maximizing passenger protection, no matter how bad the traffic. The Blue Link telematics system helps you solve whatever problems arise, thanks to features like automatic collision notification. The Blue Link mobile app gives you access to your Tucson from anywhere, which comes in handy if you can't remember whether you've locked the doors.
Under the hood, the turbocharged engine generates the speed you need to navigate rush-hour highway traffic. It balances smooth power with fuel economy, earning up to 31 mpg on the highway, so you'll also save plenty of money at the pump.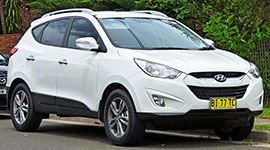 When the Hyundai Tucson reappeared for the second generation, it represented the best of the compact crossover segment. Inside, the cabin was stylish and supportive, with plenty of room for passengers to kick back and enjoy the ride. On the road, the Tucson offered sporty handling and sharp steering. It was the perfect pick for families on the go, because it performed equally well around tight city grids and wide-open highway spaces.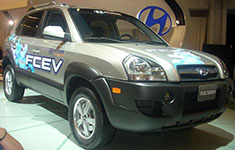 The premier Hyundai Tucson models were designed to provide roomy seating, giving families the most bang for their buck. They also came with excellent warranty coverage, further boosting their appeal. Inside, drivers enjoyed handsome cabin design and a long list of standard features.