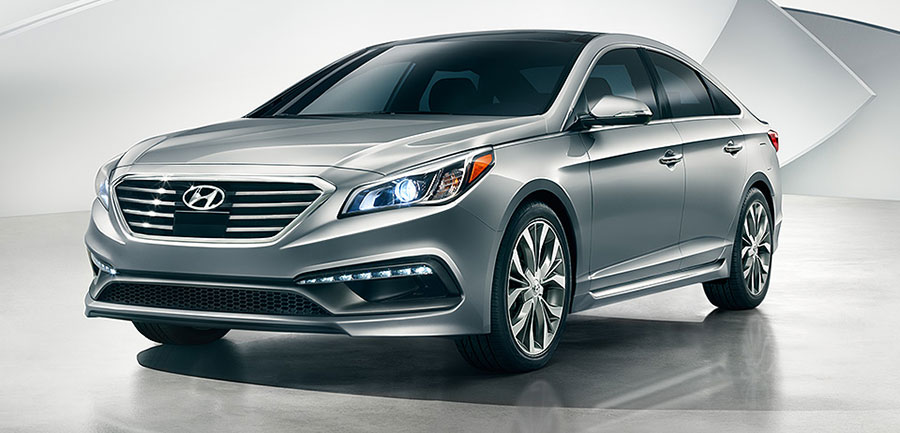 The Hyundai Sonata is a family-friendly mid-size sedan that provides supreme passenger comfort, modern tech features, and excellent warranty coverage. Used buyers can choose from models that range of sporty to completely luxurious. Thanks to high levels of safety, you'll enjoy peace of mind on the highway. Take the Sonata out for a test drive today!
Used Hyundai Sonata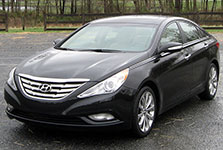 The used Hyundai Sonata is the perfect family car. Inside, passengers of all shapes and sizes enjoy excellent space and support. This mid-size sedan is also well equipped with user-friendly comfort and convenience features. The Blue Link telematics service helps you solve unexpected problems, thanks to features like emergency assist. The navigation now offers a higher-resolution screen, so it's a cinch to get where you need to go.
When it comes to power, this Hyundai Sonata excels. Its base engine is the most powerful yet - a 2.4-liter direct-injected inline four-cylinder engine generates 190 horsepower and 179 pound-feet of torque. With the dual exhaust system, engine output increases to 192 horses and 181 pound-feet of torque. If you crave even greater performance, test-drive the turbocharged, 2.0-liter engine, which creates 274 horses and 269 pound-feet of torque. Both engines are paired with a six-speed automatic transmission that's tuned for an incredibly smooth ride. No matter which model you choose, you'll enjoy money-saving fuel economy.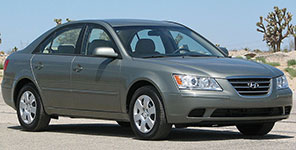 The fourth-generation Hyundai Sonata remains an attractive option for used buyers. Inside, the Sonata offered plenty of space and a stylish design. Three trim models were available - the GL, GLS, and LX. All were handsomely equipped with modern comfort and convenience features. The touchscreen navigation system made life easier - especially during road trips. The auxiliary audio jack meant you could plug-and-play your favorite devices over the central sound system.
Under the hood, a 2.4-liter four-cylinder engine generated 162 horsepower. It was mated to either a five-speed manual or four-speed automatic transmission. For even greater output, look for the 3.3-liter V6 engine. It produced 235 horses and combined forces with a five-speed automatic transmission to create a smooth, refined ride.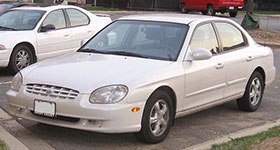 These Hyundai Sonata models sported a sleek new exterior design and modern engine options. The 2.4-liter four-cylinder engine generated 138 horsepower for a smooth, capable performance. Shoppers could upgrade to the 2.5-liter V6 engine for 159 horses and an enhanced ride. Used buyers will note that the third-generation Sonata provides an attractive price tag.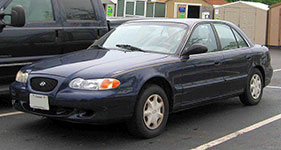 After a redesign, the second-generation Hyundai Sonata reappeared with a range of modern features, including dual airbags. Shoppers could choose from a four-cylinder engine and a more powerful V6.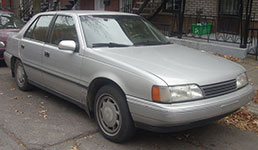 When the Hyundai Sonata first appeared in the mid-size family sedan segment, buyers were impressed with its roomy cabin and punchy performance. Its affordable price tag was equally popular.