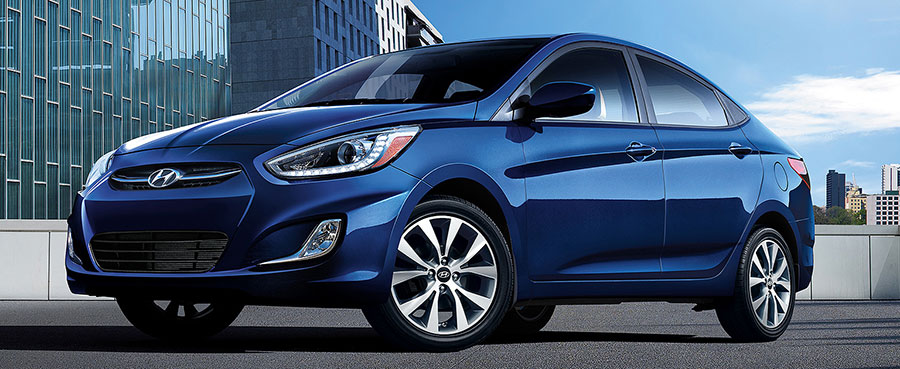 The used Hyundai Accent is a subcompact car, available as a sedan or hatchback, that's known for its fuel-efficient ride, modern tech features, and a surprisingly roomy cabin. If you're shopping the used market, you'll find a lot to like about the Accent. Check out our guide to the used Hyundai Accent to learn more about how it's changed over the years.
Used Hyundai Accent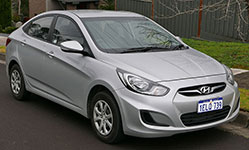 The fourth-generation is the best yet, and it makes an excellent choice for used Hyundai Accent shoppers. As with previous models, it's available as a sedan or hatchback. Inside, the Accent looks and feels more refined than competitors. Both body styles are well equipped with modern creature comforts and conveniences. The USB port charges your devices on the go. You can connect your smartphone to the central infotainment system wirelessly, via Bluetooth. These Accents are also sublimely comfortable, with generous head-, leg-, and elbowroom for especially long trips. The cabin is home to two rows of comfortable, supportive seating.
Under the hood, a four-cylinder engine provides the perfect balance of peppy power and money saving fuel economy. Driving enthusiasts will appreciate the Accent's six-speed manual transmission. If you don't want to shift gears manually, look for models that use the six-speed automatic. No matter which powertrain floats your boat, you can expect competitive performance and top-notch fuel economy. Overall, the fourth-generation Accent is a top pick in the subcompact segment.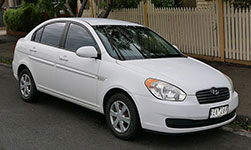 These models are an excellent used option, offering an affordable price tag and punchy performance. The third generation also underwent a number of improvements over the years, steadily improving as the years passed. In 2007, Hyundai introduced a new two-door hatchback. However, shoppers could still select the sedan body style for a more family-friendly experience. For the 2010 model year, the Accent offered a number of new tech features. USB connectivity made it easy to charge devices on the go. In 2011, all Accents came with standard antilock brakes for improved safety and shorter stopping distances.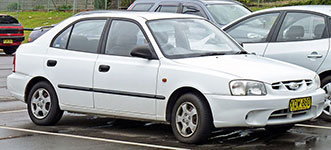 Once again, the Accent was available as a hatchback or sedan. At the outset, these models used a 1.5-liter four-cylinder engine to create 89 horsepower. In 2001, the 6.1-liter engine replaced the original four-cylinder. Shoppers could choose either the manual or automatic transmission, both of which delivered excellent performance and smooth acceleration. In 2005, antilock brakes became optional. Used buyers should note that ABS weren't available between 1999 and 2004.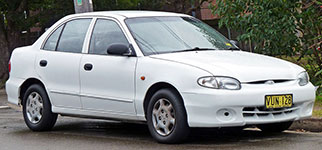 With the original Hyundai Accent, shoppers could choose between a sedan and three-door hatchback body style. Under the hood, a 1.5-liter engine generated 92 horsepower and a smooth ride. Antilock breaks were optional until 1999, when they were cut from the lineup. Used buyers should keep in mind that ABS weren't available again until 2005.