2020 Hyundai Veloster vs Nissan 370Z

Inventory
When it comes to sporty style and performance, the 2020 Hyundai Veloster and Nissan 370Z deliver the goods. Choosing between them won't be easy, but we can help. Our comparison guide takes a closer look at each model.
Friendliest Price: 2020 Hyundai Veloster
Both the Hyundai Veloster and Nissan 370Z deliver sporty performance, but the Veloster does so at a much more wallet-friendly rate. With an MSRP range of $18,800 to $28,350, the Veloster helps you save thousands of dollars, no matter which trim model you select. The Nissan 370Z MSPR range almost picks up where the Veloster leaves off, starting at $30,090 and peaking at $47,190.
Best Bang-to-Buck Ratio: 2020 Hyundai Veloster
The Veloster isn't merely the least expensive model. This sporty hatchback gives you the style, speed, and savvy tech features you crave, making it the better value proposition as well. Standard infotainment features include a friendly 7-inch infotainment interface and complete smartphone integration with Apple CarPlay and Android Auto. Standard safety features include lane keeping assist and automatic emergency braking - technology with the potential to help you avoid an accident.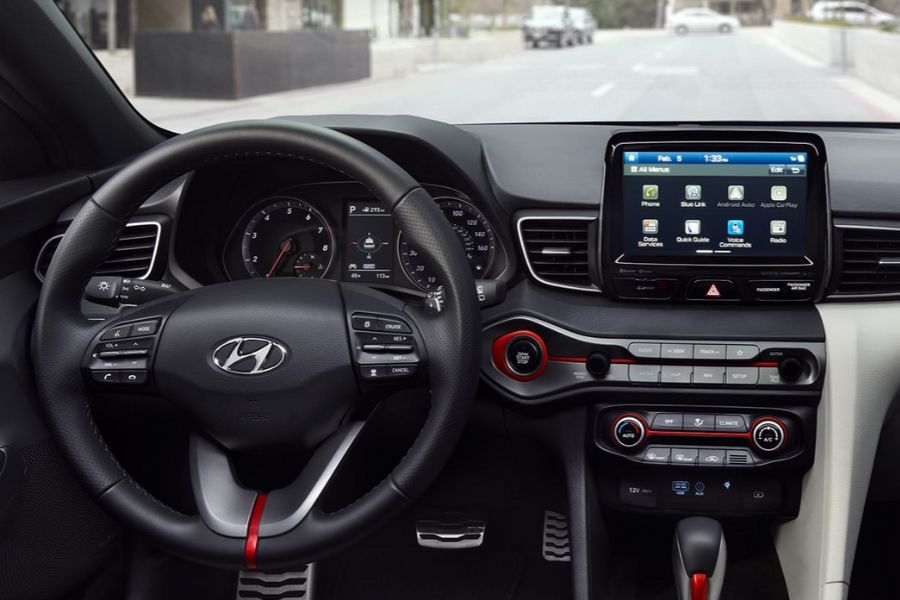 Surprisingly, for a car that costs so much more, the Nissan 370Z's standard lineup is a bit sparse. To get any of the aforementioned infotainment features, you have to pay extra for a higher trim model. And advanced safety features are even harder to come by. The base model does include a rearview camera, which is particularly handy, since this little sports coupe is infamous for its blind spots.
Athletic Handling: It's a Tie!
In spite of the huge price gap between these two models, the surprises keep on coming. The 2020 Hyundai Veloster, though much more affordable, treats you to just as much fun as the Nissan 370Z. With its tight, precise steering, this hot hatch is a hit with driving enthusiasts. As you climb the trim levels, you'll enjoy an increasingly athletic ride, thanks to upgraded features like the sport-tuned suspension and high-performance tires.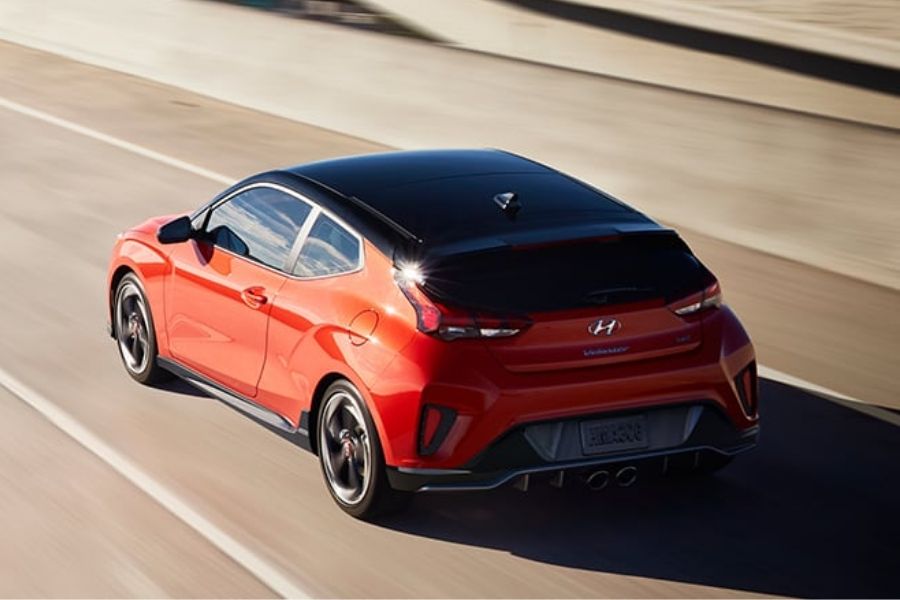 The 2020 Nissan 370Z is also known for its sporty performance. It might cost more, but that doesn't take away from its fun-loving ride. When you test-drive this sports coupe, you can't help but admire its quick straight-line speed and confidence-inspiring braking performance. If we have one criticism, it's that the steering feels strangely light - though you can definitely count on it to provide precision.
Raw Horsepower: 2020 Nissan 370Z
Here, the 370Z leads the way. This Nissan Z comes standard with a speedy V6 engine that's good for 332 horsepower and 270 pound-feet of torque. On Nismo trim models, this engine produces even more power, giving performance a boost with 350 horses and 276 pound-feet of torque.
The 2020 Hyundai Veloster comes standard with a 2.0-liter four-cylinder engine that pumps out 147 horses and 132 pound-feet of torque - plenty of juice to get you off to a great start. But the fun doesn't stop there. The Veloster Turbo series trim models feature a turbocharged 1.6-liter four-cylinder engine that increases the heat with 201 horses and 195 pound-feet of torque. Finally, the top-trim Veloster N gives you the line's fastest ride, compliments of a turbocharged 2.0-liter engine rated for 250 horses and 260 pound-feet of torque.
While the Nissan 370Z has more in raw horsepower, the 2020 Hyundai Veloster beats it in every other respect, giving you a sporty ride at a much-improved price.