2020 Hyundai Palisade

Inventory
In the coming months, the brand-new Hyundai Palisade will appear in dealerships overnight. This is Hyundai's biggest sport utility vehicle yet. The design embraces that massive girth, with a bold and boxy front with prominent grille of horizontal bars and honeycomb design behind that. Despite being Hyundai's biggest crossover, the Palisade is still a midsize crossover but one with three rows of seating and eight-seat capability. This is the kind of SUV that can go pretty far in the domestic market.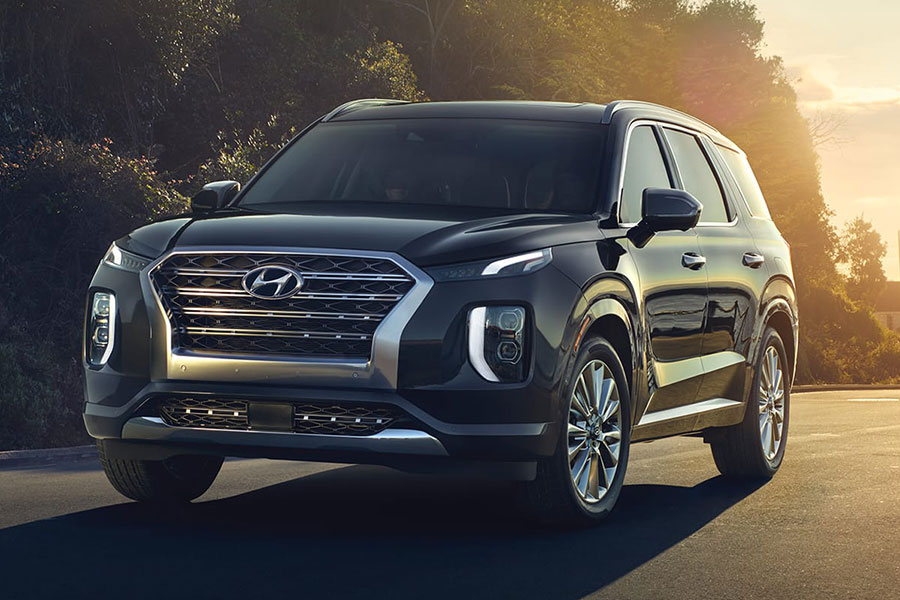 How Much Does It Cost?
The 2020 Hyundai Palisade starts at $32,595. Standard features include a suite of active safety features that include adaptive cruise control, automatic high beams, rear occupant alert system (to make sure you don't leave pets or kids in the back seat), automated emergency braking, and blind-spot and lane-keeping systems. There's also the standard one-touch second row seat access, which is a life saver when you're hands are full and you need to reach the back of the SUV.
If you want the top-tier Limited trim level with all the fixins, you're looking at a price tag of $47,445. For that price, get used to luxuries like heated and ventilated front seats, leather upholstery, power-folding third row seats, 10.3-inch infotainment display, 12.3-inch digital gauge cluster, 12-speaker Harman/Kardon audio system, and more. There's also 3rd-row power folding seats for even better access. We like the idea of the in-car intercom so you don't have to yell to the back seat while driving.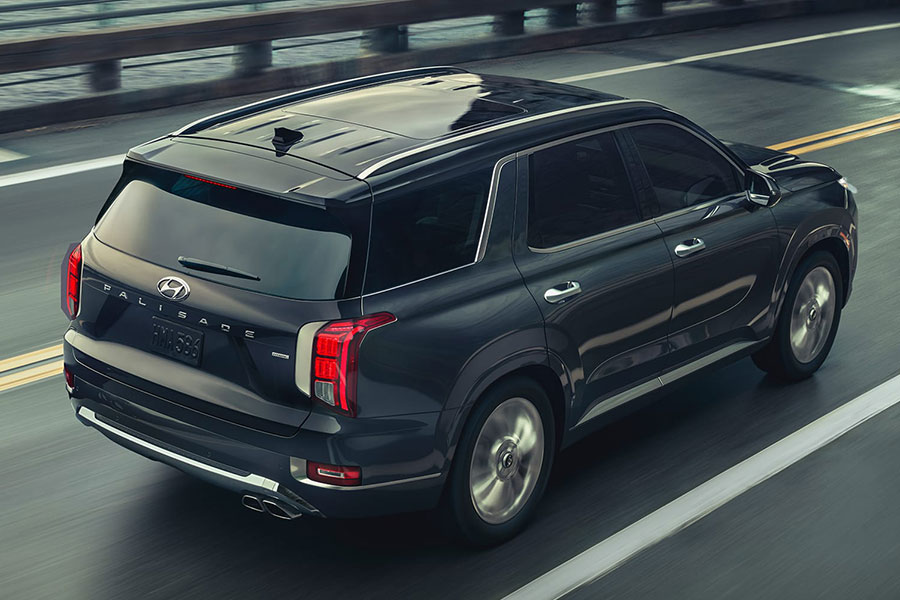 How Is the Palisade for Power?
We're looking at a 3.8-liter V6 engine generating 291 horsepower and 262 pound-feet of torque paired with an eight-speed automatic transmission. Keeping in mind that we're talking about a midsize SUV, that's a torrent of power. All-wheel drive is available, along with an HTRAC system, which better applies the torque to the road, where it belongs. Despite being a bigger vehicle, the Palisade is responsive and composed and offers a smooth ride.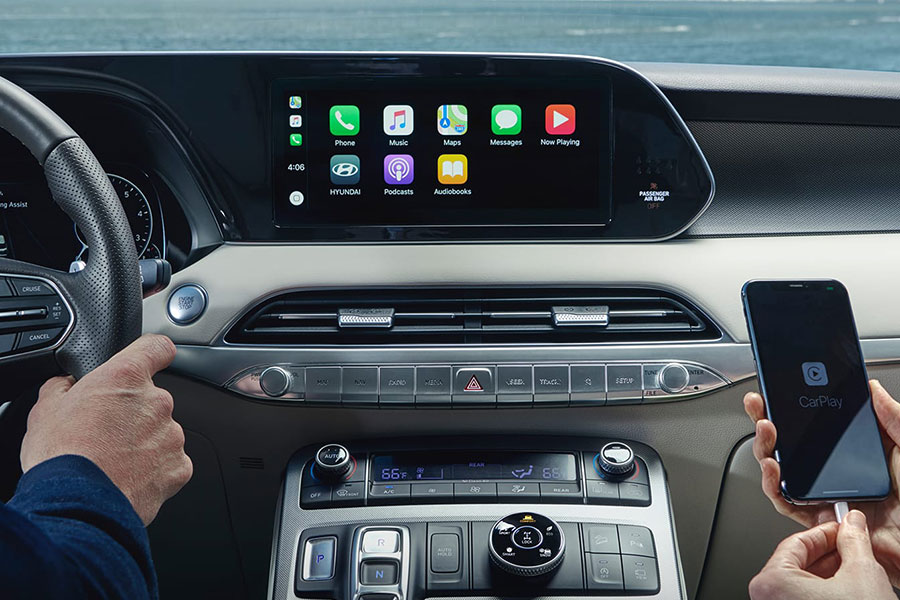 What About Standard Tech and Available Options?
We're not entirely sure which features will be standard and which will be optional, but there's a buffet of options here for those willing to pay for them. Features include heated and ventilated front seats, heated steering wheel, dual-pane sunroof, forward-facing and rearview camera, tri-zone automatic climate control, second-row captain's chairs, power-folding and reclining third-row seats, head-up display, wireless charging, seven USB ports, Bluetooth, 16 cup holders, heated and ventilated second-row outboard seats, navigation, Apple CarPlay, and Android Auto.
The most distinctive feature by far is the center-dashboard 10.25-inch widescreen touch screen that dominates the dash. On top of that, the driver gets a 12.3-inch digital instrument cluster. You'll have no shortage of information and entertainment options at your fingertips.