2020 Hyundai Kona EV

Inventory
With its family-friendly space and awesome warranty coverage, the 2020 Kona Electric is electrifying in more ways than one.
What's new for the 2020 Kona Electric?
Although the Kona Electric is only in its third model year, Hyundai continues to update it with all the latest tech gear. Now shoppers can choose a bigger, 10-inch optional infotainment display. With this crisp, clear touchscreen, it's easier than ever to get to the app you want without getting distracted from traffic.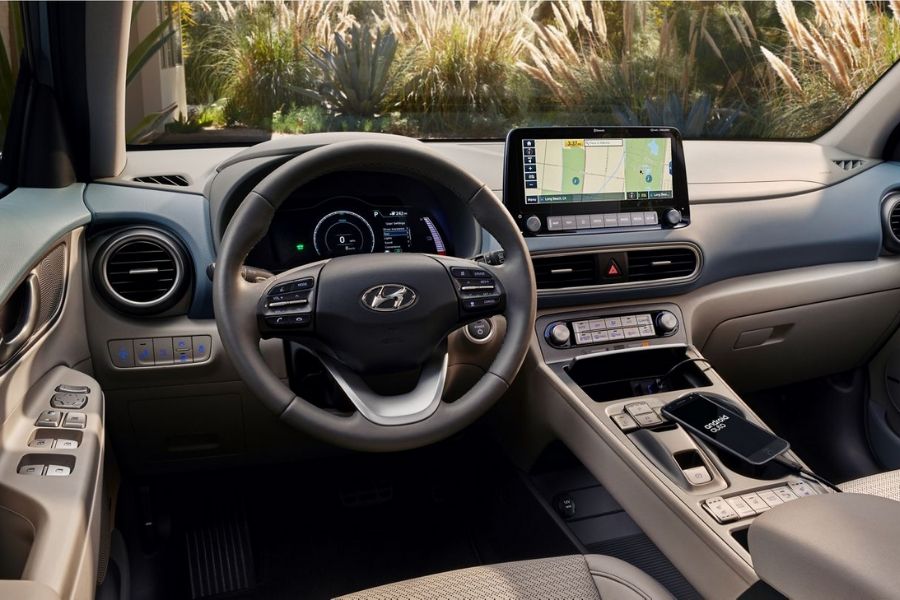 For 2020, the midgrade Limited and top-trim Ultimate models feature a new battery warmer. During cold weather, it's designed to help prevent too-long intervals between charges. The battery warmer also includes a Winter Mode, which aims to minimize battery charge loss in low temperatures.
Why buy the Kona Electric?
One of the biggest and best reasons to buy the Kona Electric is its 258-mile battery range. That will get most drivers through the week and then some. Unlike many competitors, this EV also comes standard with a DC fast-charging port, so you don't have to wait long to get back on the road. Driving home in the Kona Electric also means enjoying a wealth of standard comfort and tech features.
Which 2020 Kona Electric should I choose?
With three trim levels - SEL, Limited, and Ultimate - there's a Kona Electric to suit every EV driver. As to which one is right for you, it's really a personal choice. All are nicely equipped with modern features, so you really can't go wrong.
For the best deal on all-electric power, look no further than the SEL. It might have the friendliest price tag, but the SEL doesn't lack for any daily necessities. Automatic climate control keeps the cabin at that just-right temperature. The 7-inch touchscreen infotainment interface is pre-loaded with Apple CarPlay and Android Auto capabilities. Connecting your compatible phone to the system is as simple as plugging in your compatible USB port. This entry-level model even comes standard with a full suite of driver safety aids, including forward collision warning.
If you want a little something extra, check out the Limited. Its LED headlights make night time cruising a bit brighter. Inside, the power-adjustable driver seat and leather upholstery score big on the luxury meter. On your way home from work, you can toss your compatible smartphone onto the wireless charging pad for a little extra juice.
For all the trimmings, get the Kona Electric Ultimate. This model includes a head-up display, navigation, and an eight-speaker Infinity audio system. The top-of-the-line Ultimate also adds upgraded safety aids, including more advanced versions of the forward collision mitigation system and adaptive cruise control.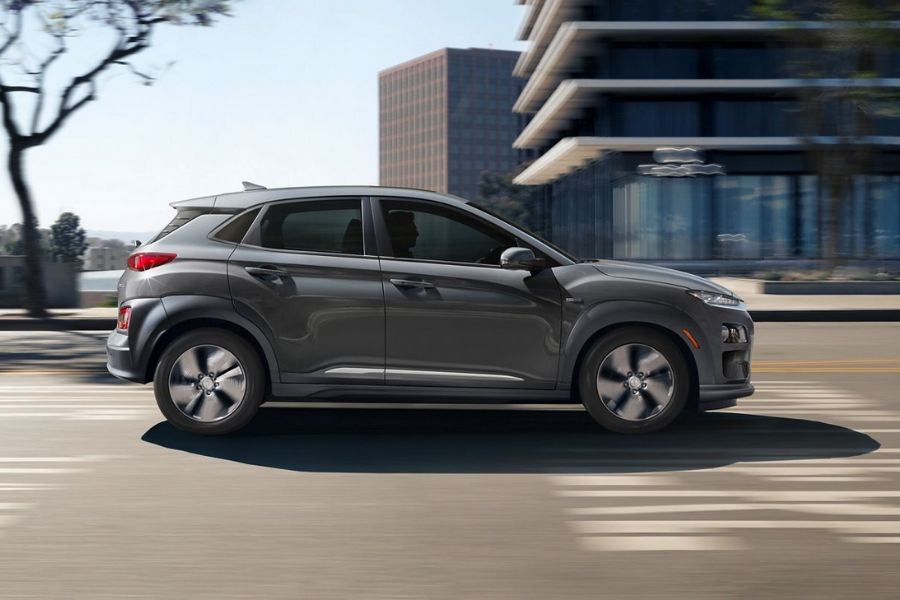 How much is the 2020 Kona Electric?
The Kona Electric MSRP starts at $37,190, giving you a great deal on all-electric power and everything that comes with it.