2020 Hyundai Elantra vs Chevrolet Sonic
Inventory
The 2020 Hyundai Elantra and Chevrolet Sonic are two compact cars that combine economy price tags with an assortment of modern features. Even the base versions of these models make you feel like you've spent way more money than you actually have, thanks to their roomy cabins and tech-savvy standard lineups. But which should you choose? Our comparison guide does a deep-dive to give you the details you need to make the right decision.
Ride and Cabin Comfort: 2020 Hyundai Elantra
Comfort is a big deal in this segment, where you often get what you pay for. Not so with the Elantra, which gives you plenty of ride comfort at a friendly price. The cabin is roomy, comfortable, and quiet - everything you want in a commuter vehicle. Six trim models give you the level of luxury you crave at a price that makes sense. Climb the trim levels for treats like leather upholstery, a sunroof, and heated seats.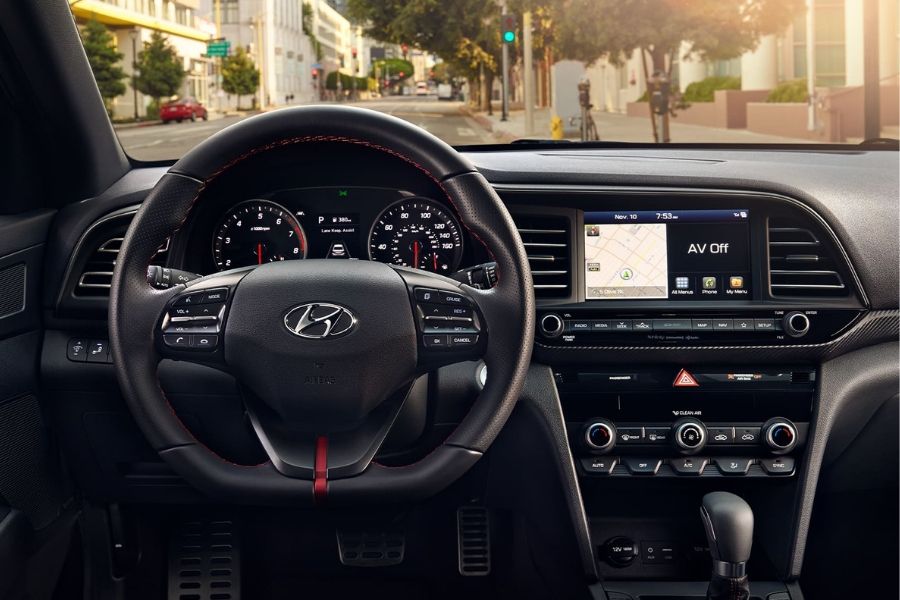 There are only three Sonic trim levels, and none ever take luxury as far as the Elantra. However, you'll enjoy a spacious ride in both rows of seating. Like the Elantra, the Sonic comes standard with an impressive array of tech features, including Apple CarPlay and Android Auto smartphone connectivity. The Sonic cabin may not feel as high-end, but you can't say it doesn't keep you connected.
Efficient Commuting: 2020 Hyundai Elantra
The Elantra wins this one by a mile - several miles, actually. Depending on powertrain, Hyundai's compact sedan earns up to 36 mpg combined. The Chevy Sonic isn't nearly as thrifty, reaching EPA ratings of up to 29 mpg combined. To make the most of your gas budget, the choice is a clear one.
Hatchback Style: 2020 Chevrolet Sonic
The Sonic offers something the Elantra keeps separate: a hatchback body style. The midgrade Sonic LT and top-trim Sonic Premier can be had in hatchback form, bringing you sporty style and extra cargo space. If you want the Elantra version of the hatchback, it's sold as a separate model, the Elantra GT.
More Peace of Mind: 2020 Hyundai Elantra
Wondering which one of these compact cars is more reliable? These days, automakers have such high production standards that you can expect a dependable ride from just about any model. Compared to the Sonic, however, the Elantra gives you greater warranty coverage - and therefore longer-lasting peace of mind.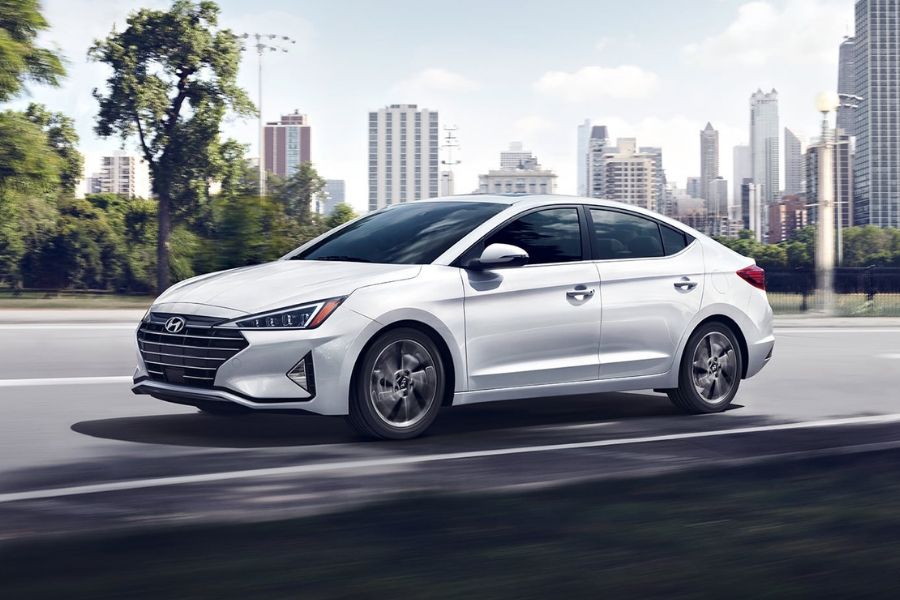 Hyundai's powertrain warranty is one of the best on the market, lasting 10 years or 100,000 miles - whichever comes first. Basic warranty coverage is also impressive - five years or 60,000 miles.
Chevy's warranty coverage is more typical of new car purchases. Bumper-to-bumper new car coverage lasts three years or 36,000 miles and limited powertrain coverage five years or 60,000 miles.
In the end, the 2020 Hyundai Elantra has more of what you're looking for: rich passenger comfort, a roomy cabin, excellent fuel economy, and lasting dependability.