2019 Hyundai Tucson vs Honda CR-V
The 2019 Hyundai Tucson and Honda CR-V are two compact crossovers done right -the kind that combine sprightly performance with smooth comfort. So, how to decide between them? If only one of these crossovers will fit in your garage, let us help you pick the best one for your daily drive.
More for Your Money: 2019 Hyundai Tucson
Not only does the Tucson feature a lower starting price of $23,200, this crossover gives you way more standard features for your money. Yep, you read that right. The Tucson costs less and delivers more. For instance, hands-free access to your phone is a must, so you'll be pleased to find Apple CarPlay and Android Auto technology on every Tucson trim.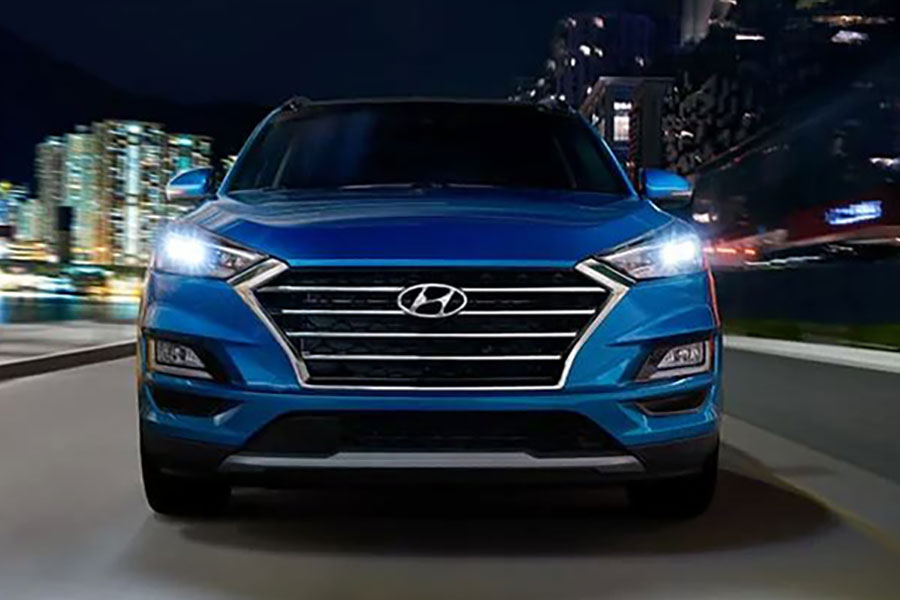 There's some overlap between the two crossovers' starting lineups, of course. Both come standard with rearview cameras, for instances, so you can maximize visibility when you're backing out into a busy parking lot. However, Apple CarPlay and Android Auto cost extra on Honda's compact crossover. Oh, and did we mention that the CR-V charges more for its standard lineup, with a price of $24,350? The Tucson is undoubtedly the better value.
Premium Passenger Protection: 2019 Hyundai Tucson
We're also big proponents of the Tucson's safety aids. Items like blind-spot monitoring and front crash prevention help you avoid danger without being overzealous. Unfortunately, on Honda's compact crossover, the safety aids are known for crying wolf. The last thing your ride through rush-hour traffic needs is a warning system bleating about danger that isn't there.
Sporty Performance: It's a Tie!
Whichever crossover you choose, all-wheel drive is always an option. That way, when you want to take a detour down a dirt road or maintain traction on slippery winter pavement, your crossover has your back. The 2019 Hyundai Tucson and Honda CR-V are two models known for their sporty performance and capable acceleration. So you really can't go wrong with either model, at least not in the performance department.
Best EPA Ratings: 2019 Honda CR-V
Honda's crossover ekes out slightly better fuel ratings. Depending on powertrain options, this sporty little crossover earns up to 28 city/34 highway mpg. If you've got an especially long ride to work every day, you can save pretty big with the CR-V.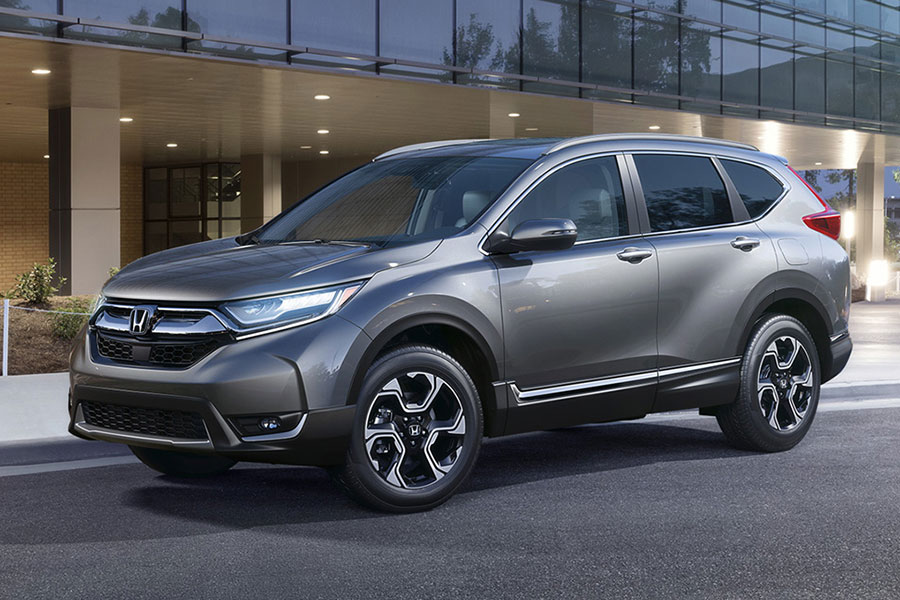 When you choose the thriftiest possible Hyundai Tucson, you can expect up to 23 city/30 highway mpg. That's actually pretty good, especially when you consider the Tucson's sporty power and competent acceleration.
There's no doubt that we'd choose the 2019 Hyundai Tucson over the Honda CR-V every time. The CR-V has some fuel-efficient moves, but the Tucson is the better deal overall, giving you a ton of bang for your buck and premium safety to boot.