2019 Hyundai Sonata vs Toyota Camry

Inventory
The 2019 Hyundai Sonata and Toyota Camry are both known for their dependable performance and modern comfort, so choosing between them can seem complicated at first. But, when you look closer, one of these midsize sedans emerges as the clear choice for your best daily drive. Read on to get a better feel for the 2019 Sonata and Camry.
Best Bang-to-Buck Ratio: 2019 Hyundai Sonata
Besides giving you the thriftiest starting price ($22,650), the Sonata also gives you the most for your money. The standard lineup includes everything from complete smartphone integration (so you can use apps like maps and music from the Sonata's central touchscreen) to blind-spot monitoring (to keep you from side-swiping any vehicles hovering out of sight). The Toyota Camry also brings you these things, but at a steeper price (starting at $24,095). And who wants to pay more for the same stuff?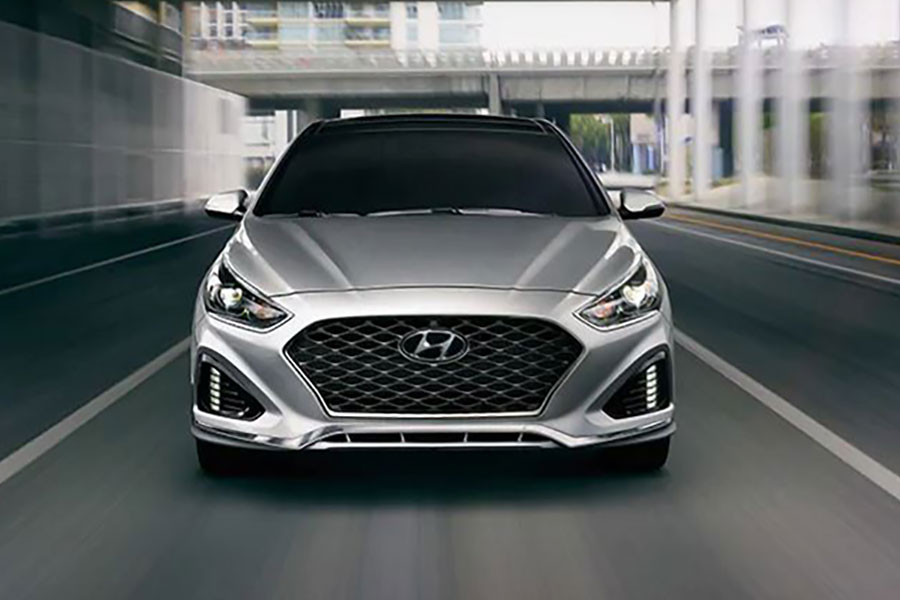 Premium Road Trip Experience: 2019 Hyundai Sonata
Planning to spend a lot of time on the road? The Sonata is ready for your next highway adventure. Besides seating comfort that won't quit, Hyundai's midsize sedan delivers the kind of utility you need to spend hours on the road. It's got the roomier cabin, with 16.3 cubic feet for your weekend bags and sports gear. In-cabin storage space, including cupholders and cubbies for your carryon items, is also in abundance.
We like the Camry's cabin ergonomics; the controls are nicely laid out and easy to reach. To be completely frank, the Camry isn't quite as big on utility. It's got the smaller trunk, with only 14.1 cubic feet for your stuff. And the Sonata also has more in-cabin storage options. If you're not the type to pack light, you're going to need the Sonata.
Best Safety Ratings: It's a Tie!
In government crash tests, both the 2019 Hyundai Sonata and Toyota Camry earned perfect scores for overall safety. And, if that's not enough to put your mind at ease, high-tech safety aids are there to actively help you avoid danger. Both sedans offer features like forward collision mitigation and blind-spot alert to help keep you out of trouble.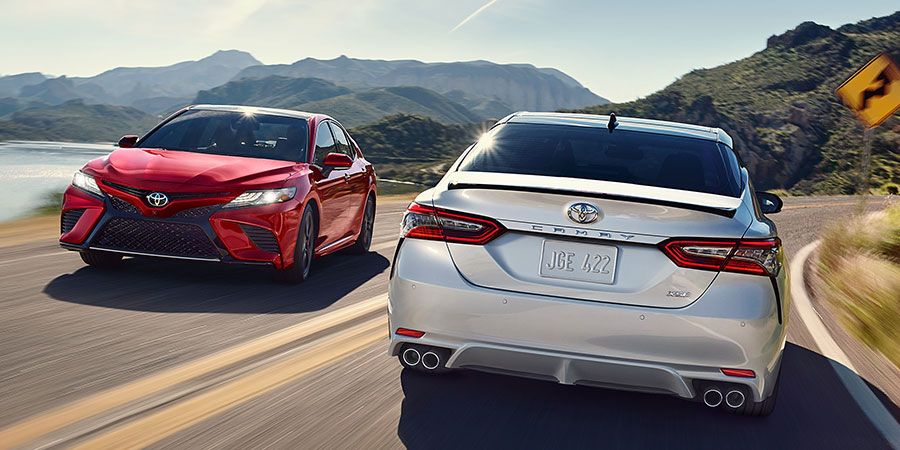 Economic Commuter: 2019 Toyota Camry
If you've got a long drive on the daily agenda, the Camry can help you save money on fuel. Depending on how you configure the powertrain, this sedan earns up to 29 city and 41 highway miles per gallon. But, even though the Camry is the clear winner, the Hyundai Sonata is a close second. This midsize sedan earns up to 28 city and 37 highway mpg.
The Toyota Camry definitely has a reputation for economy and high-tech safety, but the 2019 Hyundai Sonata leaves the competition firmly in the dust. Once you experience its road-trip-friendly utility features and comfy cabin, we think you'll see things our way, too.