2019 Hyundai Sonata vs Kia Optima

Inventory
The 2019 Hyundai Sonata and Kia Optima are two midsize sedans with a lot in common, so much in common that you might be left scratching your head. Which is the best choice for your daily drive? Luckily, our comparison guide has the answers you seek.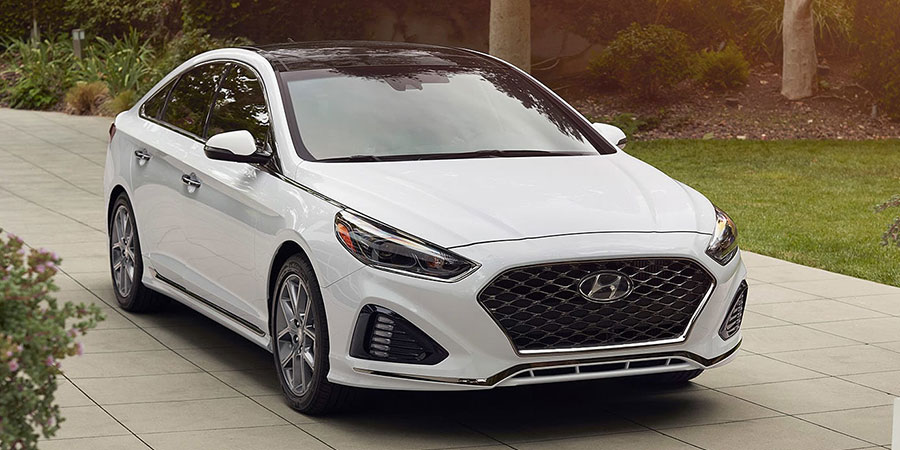 Most in Style: 2019 Hyundai Sonata
Want to look and feel good on the road? The 2019 Hyundai Sonata is certainly the most elegant of the pair. That's true outside and in, where you'll find high-quality materials and a tight finish. Even after miles on the road, the Sonata cabin keeps it together, without any irritating shakes or rattles.
But we have to admit that this was a tight race. The Kia Optima, after all, is stylish in its own right. (In fact, the two have plenty of design elements in common.) Still, the Optima cabin design feels plain compared to that of the Sonata. The Optima's got a solid build, but you'll find a lot of plastic trim throughout.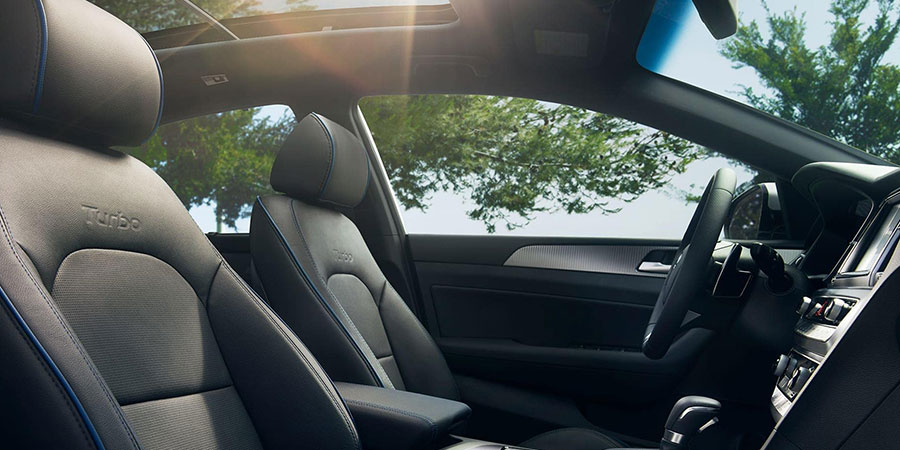 Comfiest Cabin: 2019 Hyundai Sonata
Hyundai's midsize sedan is also our first choice in the comfiest cabin department. For starters, its seats are highly accommodating for just about anybody's shape and size. And we give the Sonata high marks for roominess. Even backseat passengers have the requisite head- and legroom for a comfy trip.
We also like the seats in the Kia Optima, which put an emphasis on both support and comfort. So what's the drawback? There's just one-but it might be a deal-breaker for many. The Optima's sloping roof cuts down on rear-seat headroom, potentially putting a damper on your road trips.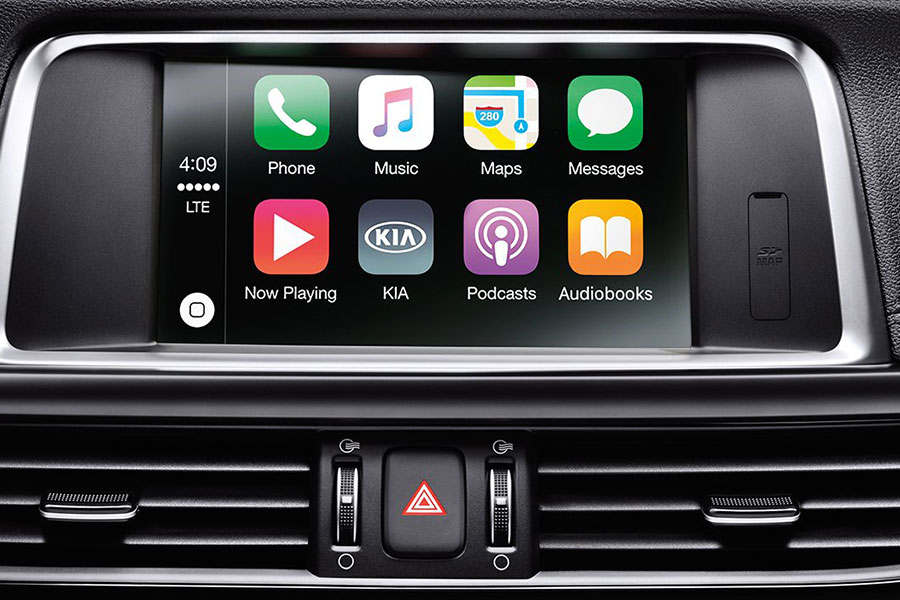 Best Standard Tech Lineup: 2019 Kia Optima
First, let's talk about what these sedans have in common. Both the base Optima LX and Sonata SE are loaded with high-tech goodies. Features like the USB port, Bluetooth, Apple CarPlay and Android Auto are especially appealing to smartphone addicts. Now drivers can use maps, messages, and phone apps without ever taking an eye off the road.
Both sedans also help you spot danger with savvy standard systems like blind-spot monitoring. But the Optima takes things a step further with extra high-tech safety aids. Every Optima trim comes with lane keeping assist and driver attention monitoring, safety aids that come in handy when you're feeling weary after a long day at work.
Of course, more safety aids are also available for the Elantra, you just have to upgrade to the midgrade SEL-and pay extra-to get them.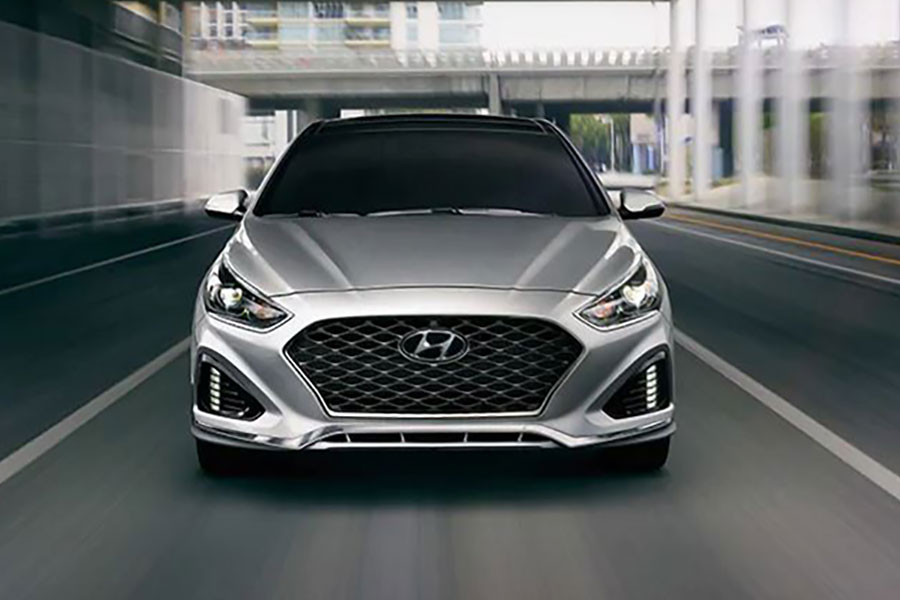 Thriftiest Performance: It's a Tie!
With their thriftiest EPA ratings coming in at 31 mpg combined, both the 2019 Hyundai Sonata and Kia Optima balance smooth modern power with your fuel budget. Both midsize sedans are impressive commuters, though we have to say that we'd probably rather spend a long ride in the more refined Sonata.
In the end, though there's a lot of common ground, the Sonata speaks to our sense of style, need for comfort, and general thriftiness. This sedan is even loaded with cutting-edge infotainment features to keep you company on your commute. We think you'll agree that it's the right sedan for anyone who spends hours on the road.