2019 Hyundai Santa Fe vs Nissan Rogue
With standard safety gear and cushy cabins, the 2019 Hyundai Santa Fe and Nissan Rogue wrap you in comfort and bolster your peace of mind. Both crossovers seem like a great way to spend a road trip - but you can only have one. Which do you choose? Our comparison guide helps you solve this conundrum.
Comfiest Cabin: 2019 Hyundai Santa Fe
Both five-passenger compact crossovers have what you want where it counts - soft cushions, good lateral support, quiet cruising - but the 2019 Santa Fe has the edge. In addition to the aforementioned attractions, the Santa Fe adds ride comfort. Even when you're traveling over rocky roads, the Santa Fe doesn't let on.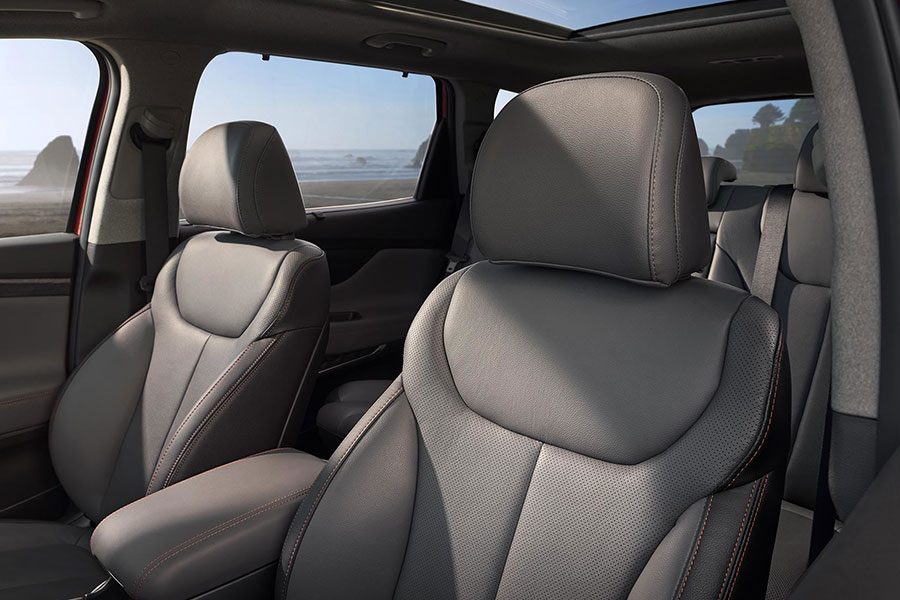 Both the Santa Fe and the Nissan Rogue offer a range of trim levels, letting you choose the level of luxury that suits your budget. For example, higher trims offer extras like the heated steering wheel and heated seats to warm up a winter commute. Supple leather upholstery makes these crossovers feel like expensive luxury liners.
Best Infotainment Interface: 2019 Hyundai Santa Fe
Here, the Santa Fe caught our eye once again. This Hyundai crossover comes standard with a 7-inch display that's loaded with Apple CarPlay and Android Auto capabilities. Use this technology to interact with your smartphone's voice controls - all while keeping both eyes on the road. Add the 12-speaker Infinity stereo system to hear the premium edition of your favorite tunes.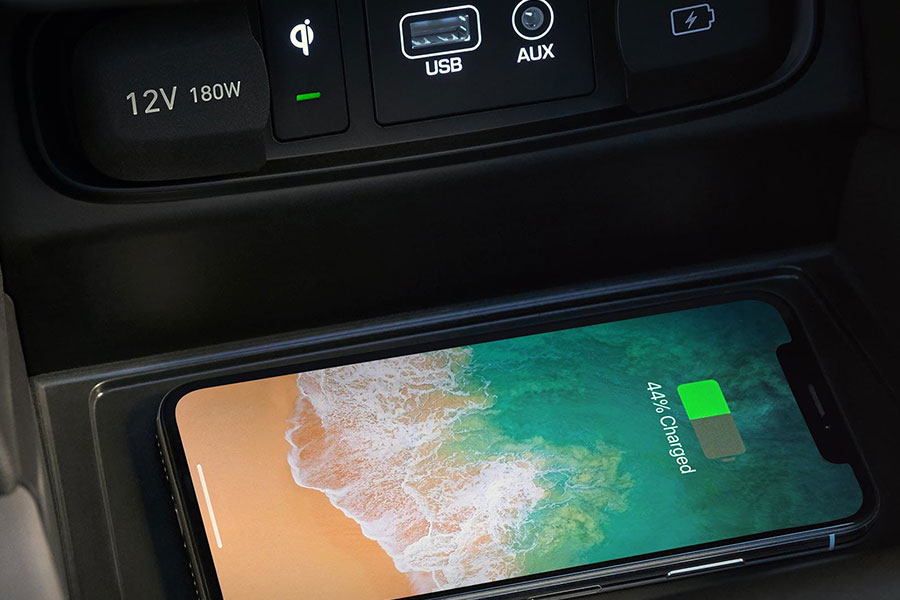 The Rogue also comes standard with a long list of infotainment features - including complete smartphone integration with Apple CarPlay and Android Auto. However, we think Hyundai's infotainment interface is easier to use, especially if you don't have a lot of time to commit to learning how to get to the right app.
Most in Standard Safety Gear: It's a Tie!
Here, the 2019 Hyundai Santa Fe and the Nissan Rogue call it a draw. Both crossovers come standard with the latest safety aids. Forward collision warning technology doesn't just alert you to an oncoming accident - it actively applies the brakes to potentially help you avoid it. The lane departure warning system can tell when you've accidentally strayed from the proper path. The Santa Fe does have one standard feature you won't find on the Rogue: driver attention warning. This system monitors you for signs of drowsiness, and it lets you know when you need to call it quits for the night.
Smoothest, Most Refined Ride: 2019 Hyundai Santa Fe
If - on top of creature comforts, savvy infotainment features, and street-smart driver aids - you also crave a silky smooth ride, go with the Santa Fe. In addition to cushioning you on rocky roads, this crossover's responsive handling makes it easy to steer in a tight spot. The Nissan Rogue, on the other hand, can feel a little stiff, especially compared to the Santa Fe's smooth performance.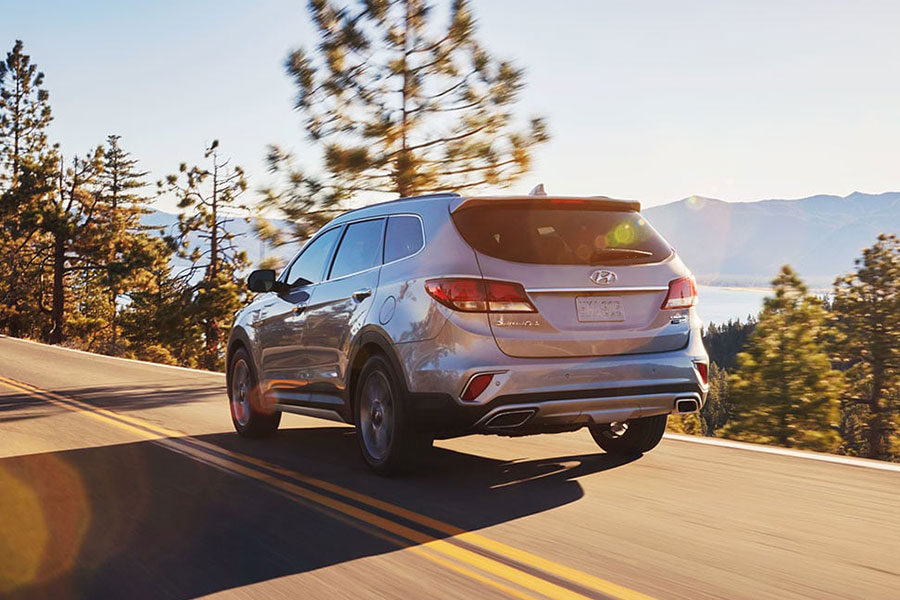 Both crossovers have their finer points - we just think that the 2019 Hyundai Santa Fe has more of them. It's the right pick of you want the total package: smooth cruising, rich interior comfort, high-tech safety, and complete smartphone integration.