2019 Hyundai Santa Fe vs Honda CR-V
The 2019 Hyundai Santa Fe and Honda CR-V are five-passenger crossovers, known for their smooth rides and plush interior comfort. So, what's the difference between these two models? Which is right for your daily drive, the Santa Fe or CR-V? Our comparison guide will help you make the right choice.
Best Fuel Efficiency: 2019 Honda CR-V
The CR-V offers the thriftiest performance. With the optional turbocharged four-cylinder engine, this punchy crossover earns up to 28 city/34 highway mpg. The Santa Fe's thriftiest engine is the base 2.4-liter four-cylinder, which helps you earn up to 22/29 mpg.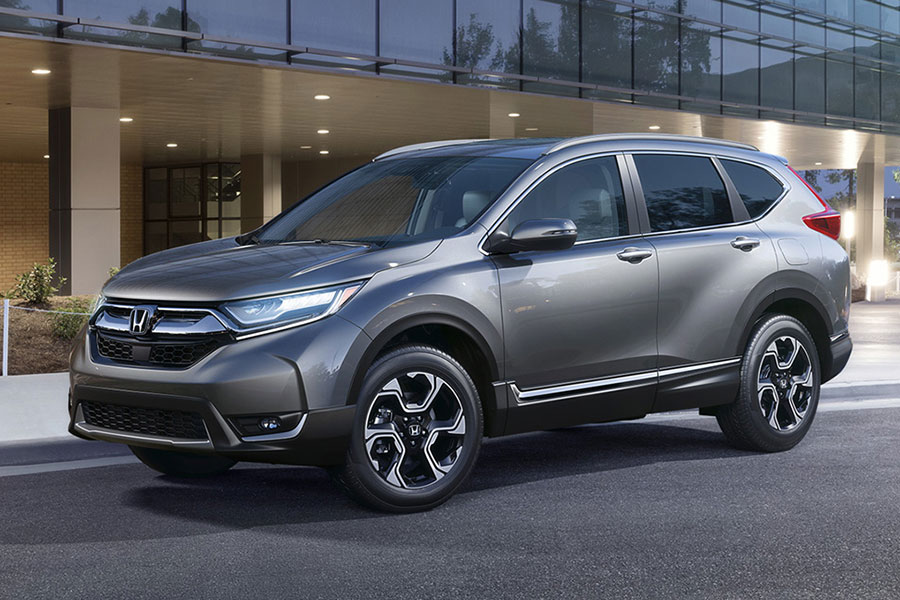 No matter which crossover you choose, however, you can always add all-wheel drive to the powertrain. Whenever you hit a patch of ice or wet pavement, this technology supplies the traction you need to get through it with maximum precision. Be aware, though, that AWD significantly changes the fuel economy on both the Honda CR-V and the Hyundai Santa Fe.
Best Overall Value: 2019 Hyundai Santa Fe
We all want our money to go as far as it possibly can, which is why you should give the newly redesigned Santa Fe a go. Compared to the CR-V, Hyundai's small crossover comes standard with more tech features and safety gear. This includes complete smartphone integration, with Apple CarPlay and Android Auto features to display apps on the central touchscreen. Cutting-edge safety gear, like blind-spot alert, helps you get around without any trouble.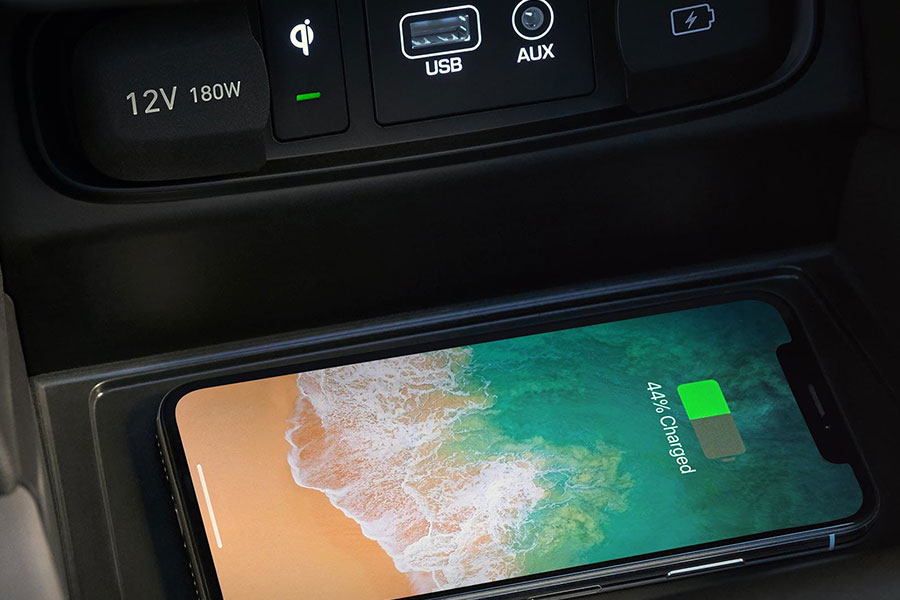 The Honda CR-V also offers Apple CarPlay, Android Auto, and a long list of safety aids. However, they don't come standard, so you'll have to spend more to get the same equipment.
Best Interior Comfort: 2019 Hyundai Santa Fe
The 2019 Hyundai Santa Fe is both longer and wider than the outgoing model. These extra dimensions translate into more hip and elbow room for you and your favorite passengers. Add soft-yet-supportive seat cushions into the mix, and you've got yourself a crossover that's nicely suited to long trips.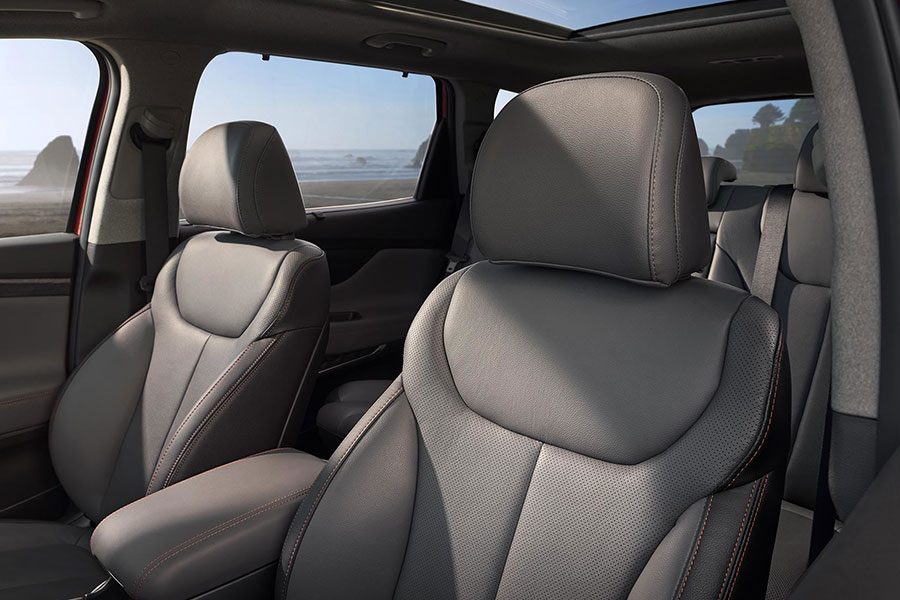 Back in the Honda CR-V, you'll find a spacious, accommodating cabin. Seating is especially spacious, making this crossover a good pick for families with tall genes. Unlike the Santa Fe, though, the CR-V lets in some engine noise, especially when you ask the engine for an extra burst of speed to merge into highway traffic.
Safety First: 2019 Hyundai Santa Fe
Passenger protection is big on the Hyundai agenda. This newly redesigned crossover comes standard with a boatload of high-tech driver aids, all of which are designed to help you steer clear of harm. Every 2019 Hyundai Santa Fe includes forward collision mitigation technology, which can even pull you up to a stop to completely avoid damages altogether. The driver attention warning system lets you know when you need to pull over to avoid drowsy driving. Best of all, the Santa Fe's safety aids are tuned to avoid false alarms.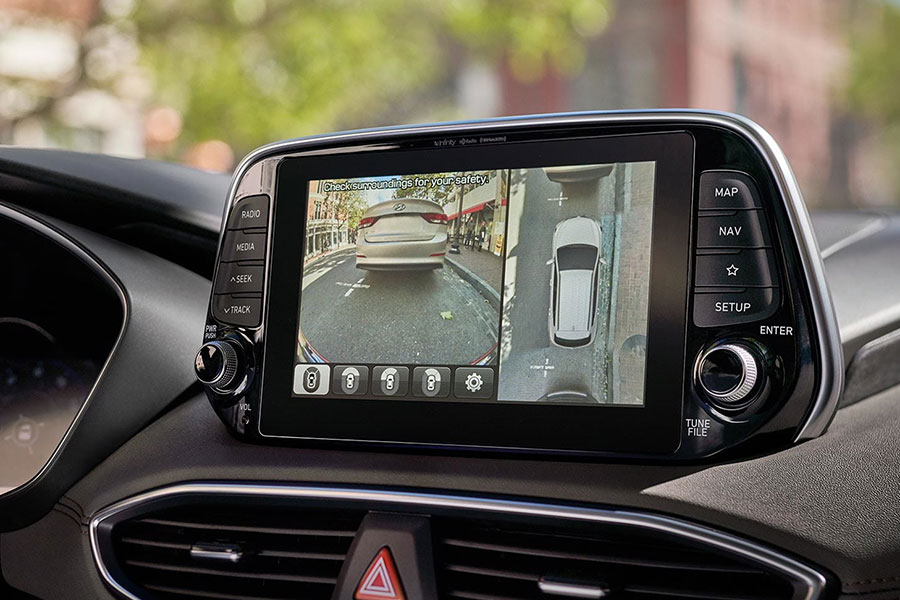 The Honda CR-V also offers high-tech safety aids to help prevent accidents - including forward collision warning with automatic emergency braking and lane keeping assist. However, these don't come standard on the base model, so you'll have to pay extra to get them.
The redesigned Santa Fe is the best value, supplying rich comfort and generous safety gear at a great price. We think you'll agree that this two-row crossover is ultimately your best bet for family hauling and commuting purposes.