2019 Hyundai Kona vs Honda CR-V
To ride around town in the 2019 Hyundai Kona or Honda CR-V is to experience modern crossover comfort firsthand. These subcompact crossover SUVs have a lot in common, so we can see where you'd get stuck choosing between them. Luckily, our comparison guide has you covered.
More for Your Money: 2019 Hyundai Kona
The Kona not only features a lower starting price, but this Hyundai actually gives you more for your money. Starting at just $19,990, the entry-level Kona covers all the bases, from modern comfort to smartphone integration to high-tech safety. The standard 7-inch touchscreen comes loaded with Apple CarPlay and Android Auto for hands-free access to your phone and a generally safer driving experience. It's easy to find that just-right driving spot too, thanks to the height-adjustable seat and tilt-and-telescoping steering wheel. Then there are the standard safety aids (keep reading), which can actually keep you out of harm's way.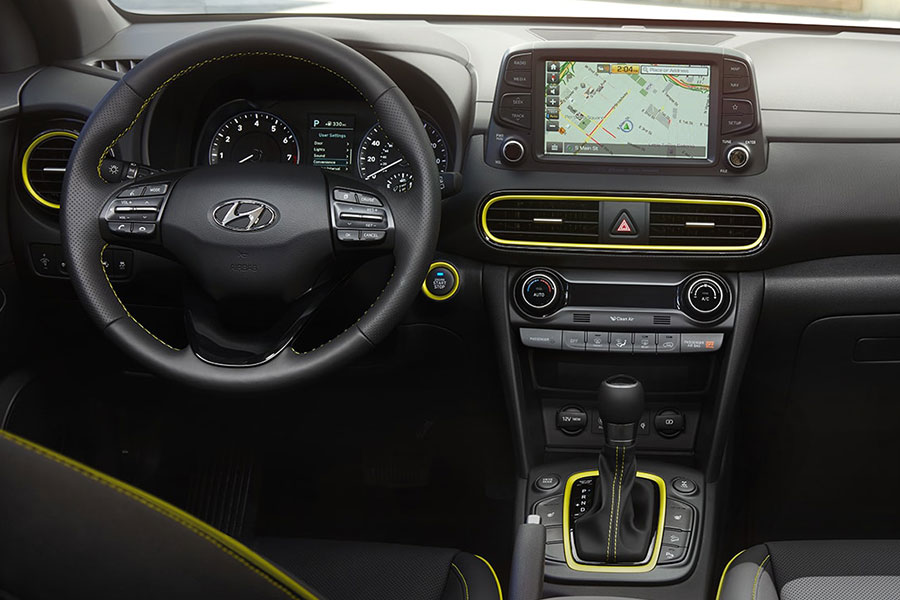 Back on the Honda's compact crossover, you get some of these features as standard equipment, though not all of them. Comfort features-like automatic climate control and a height-adjustable driver seat-are standard, but you have to pay extra for the same smartphone integration and safety features. Basically, you end up paying more for a shorter standard lineup, because the CR-V starts at $24,350.
User-Friendliest Safety Aids: 2019 Hyundai Kona
For 2019, the Kona is introducing a bunch of standard safety aids. Now there's no need to pay extra for potential lifesavers like forward collision warning with automatic emergency braking and lane keeping assist. (Though, with the Honda CR-V, you'd be doing exactly that.)
Besides charging extra for essentially the same safety equipment, Honda's safety has also been known to be a bit overzealous. And what could be more irritating on a jam-packed highway than an overactive forward collision warning system constantly tapping your brakes?
Most in Fuel Mileage: 2019 Honda CR-V
Honda's compact crossover has a slight edge here, especially if you tend to do a lot of highway cruising. Depending on how you configure your CR-V powertrain, this little crossover earns up to 28 city/34 highway mpg.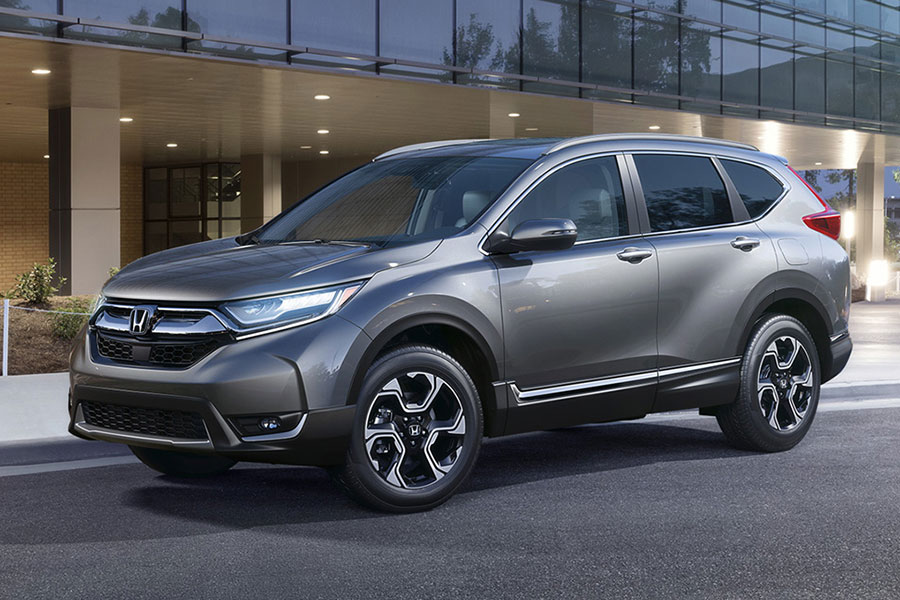 Back on the 2019 Hyundai Kona, EPA ratings top off at 28 city/32 highway mpg, trailing the CR-V only slightly. Keep in mind that the Kona is quick and sporty, so coming in so close is a pretty impressive achievement.
Quickest, Most Enjoyable Ride: 2019 Hyundai Kona
The subcompact crossover segment has no quicker entry than the 2019 Hyundai Kona. This sporty model is also ready for some serious twisty-road action, compliments of its sharp steering and nimble handling. Even if you're just traveling a boring straightaway, the Kona's driving dynamics put a fun spin on things.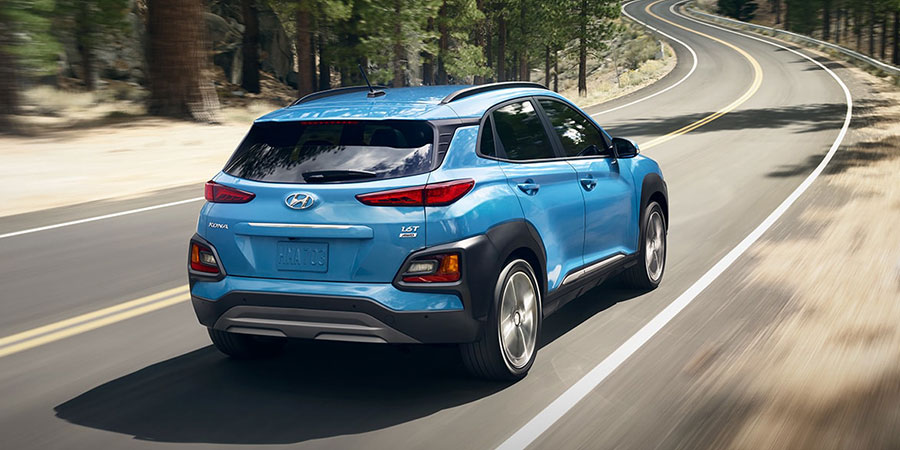 On the highway, the Honda CR-V is completely at home. It's cool, confident, and composed-everything you want out of a commuter. Though not as fast as the Kona, the CR-V isn't too shabby off the line. But if you prefer some on-road fun, look to the Kona.
In the end, we couldn't help falling head over heels for the Kona. Once you take this Hyundai for a test drive, you'll see exactly what all the fuss is about. Besides best-in-class speed, the Kona is an absolute joy to drive. It's not just about sporty handling either because the Kona nestles you in comfy, supportive seats all the way to work and gives you a ton of features for your money too, including savvy safety aids.