2019 Hyundai Ioniq vs Toyota Prius

Inventory
When your goal is to save money on fuel, the 2019 Hyundai Ioniq and Toyota Prius are going to be the two hybrids competing for your attention. Which should you choose? Our comparison guide gives these thrifty sedans the once-over to help you find your best daily driver.
Roomiest Road Tripper: 2019 Hyundai Ioniq
Which of these sedans are you going to want to spend the most time inside? It's the Ioniq! With its comfy, supportive seating and innovative climate control system, this hybrid will have you feeling at ease all the way up the highway. To keep yourself extra cool on solo jaunts, flip the air conditioner into driver-only mode. If you're looking for a little extra luxury, add the Ioniq's optional heated seats and sleek leather upholstery.
In the modern comfort department, the Prius is a close second. We like its handsome cabin design and high-quality interior materials. The seats are comfortable enough, though passengers may wish for a little extra support on lengthy trips.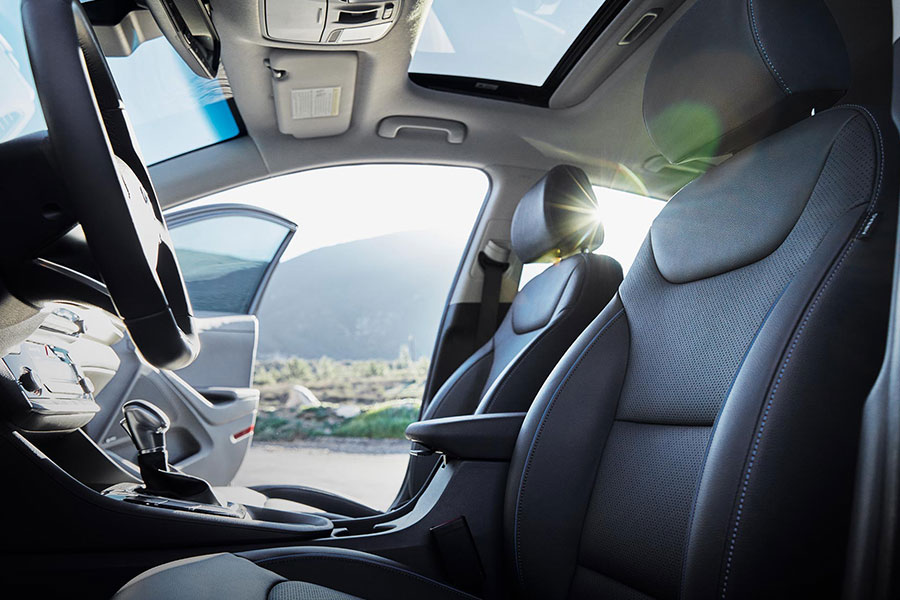 Greenest Ride: 2019 Hyundai Ioniq
If you're looking for the hybrid with the best possible EPA ratings, then the Ioniq is it, hands down. This punchy little sedan earns up to 58 miles per gallon combined. Best of all, that's the return you get from the base model-there's no need to pay extra to get better fuel economy.
In its most economic incarnation, the Prius earns up to 56 mpg combined. That's a pretty good showing. But if you want the absolute most in fuel economy, you're going to need the Hyundai Ioniq.
Smoothest Operator: 2019 Toyota Prius
The Prius delivers best-in-class hybrid performance. Of course, that doesn't mean the Prius zips around town like a sports car. This Toyota is still a hybrid. But what you will experience is pretty sharp handling and a smooth, quiet ride around town.
We're big fans of the Ioniq's steering feel and agreeable responses to driver input. But the 2019 Hyundai Ioniq isn't quite as smooth an operator, with a little more road noise leaking into the cabin at high speeds.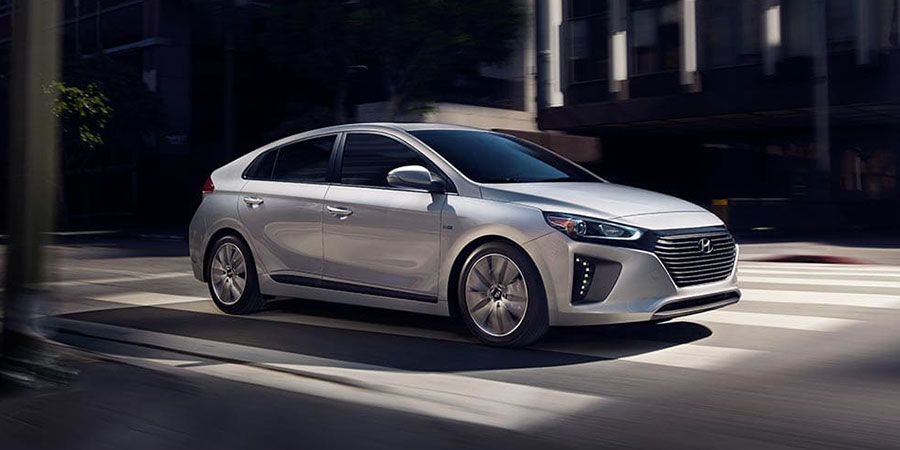 Premium Warranty Coverage: 2019 Hyundai Ioniq
Are you planning to hang on to your hybrid? Then we highly recommend the Ioniq, which comes with one of the most robust warranties in the industry. What exactly does that mean? Try five years or 60,000 miles of new car coverage. Also, the limited powertrain warranty lasts 10 years or 100,000 miles. Basically, all of this means more peace of mind going forward.
Toyota's warranty coverage isn't quite as long lasting. You'd only get three years or 36,000 miles of new car coverage, and five years or 60,000 miles for the powertrain. These numbers are pretty typical for the industry, but they don't live up to Hyundai's high standards. 
The Prius might have some heavy name recognition, but the 2019 Hyundai Ioniq is the thriftier, most dependable hybrid. And we think you'll love its modern cabin and fuel-saving ways as much as we do.