2019 Hyundai Accent vs Toyota Corolla
In the 2019 Hyundai Accent and Toyota Corolla, you'll never lack for fuel economy or modern tech features. These small sedans are also big on space and comfort, making your daily drive a good one. At first glance, they've got so much in common that you might be left wondering which to choose. But you're in luck-our comparison guide is here to sort out the details.
Commute-Friendly Fuel Economy: 2019 Toyota Corolla
If you're doing some serious driving, getting the thriftiest ride makes a lot of sense. The Corolla sedan has a slight edge in terms of fuel economy. When you choose the Eco model, your Corolla earns up to 30 city and 40 highway mpg. The Accent trails the Corolla only slightly, however, coming in at 28 city and 38 highway mpg.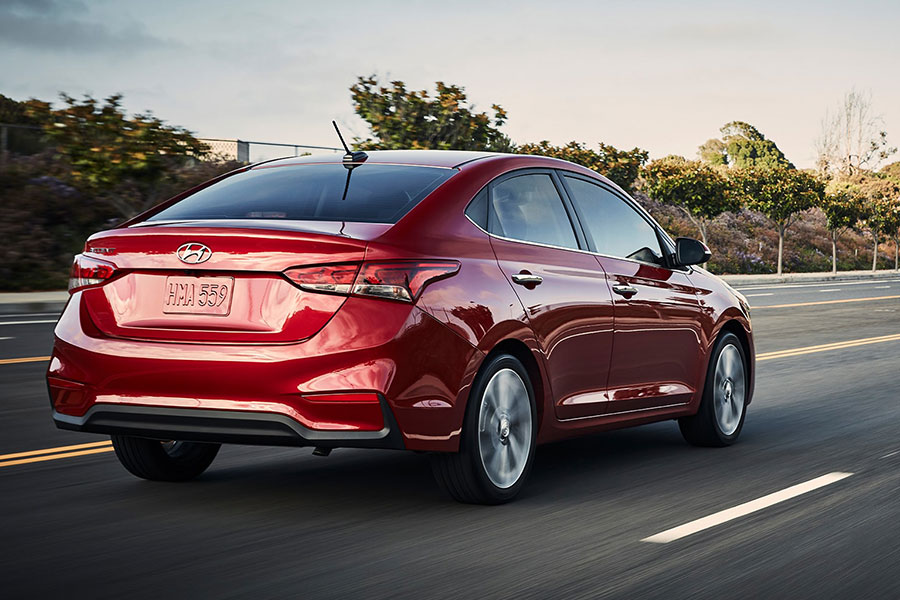 Lightweight MSRP: 2019 Hyundai Accent
Hyundai is known for its value, and the Accent really shines here. You can literally save thousands of dollars by simply choosing the Accent, which starts at just $14,995. Even at the base level, the Corolla costs you much more: $18,700.
And, though the Accent costs far less, this sedan still gives you some serious bang for your buck. In spite of a seriously friendly price tag, you'll never feel like you're missing out on the latest tech or comfort features.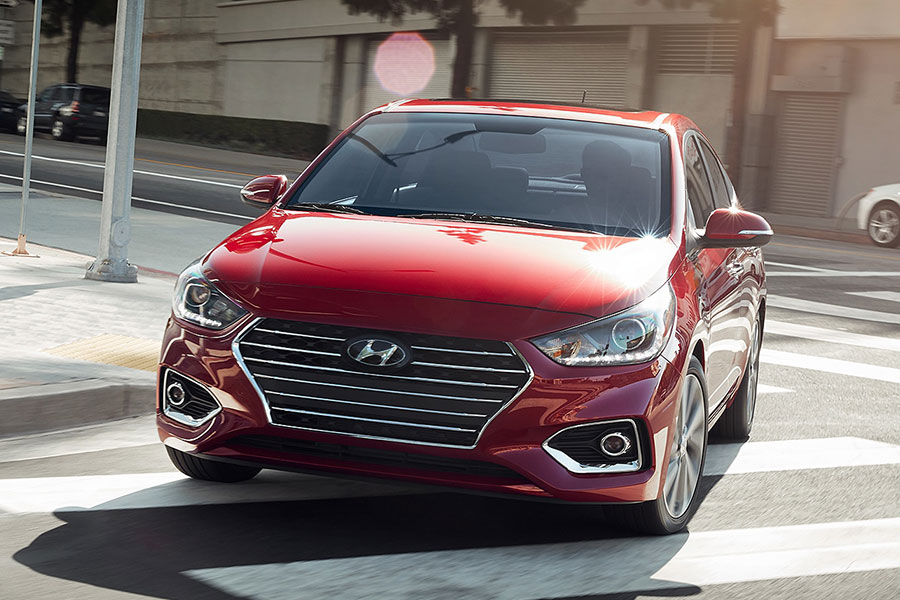 Best Warranty Coverage: 2019 Hyundai Accent
With the 2019 Hyundai Accent, the numbers don't lie. Besides excellent fuel economy and a price tag anyone can love, Hyundai's subcompact has you covered. Literally. Your brand new Accent comes with one of the industry's best warranties. The warranty includes 10-year/100,000-mile limited powertrain coverage and a five-year/60,000-mile new car limited warranty. Compare that to Toyota's coverage: five-year/60,000-mile powertrain and three-year/36,000-mile new car limited warranties.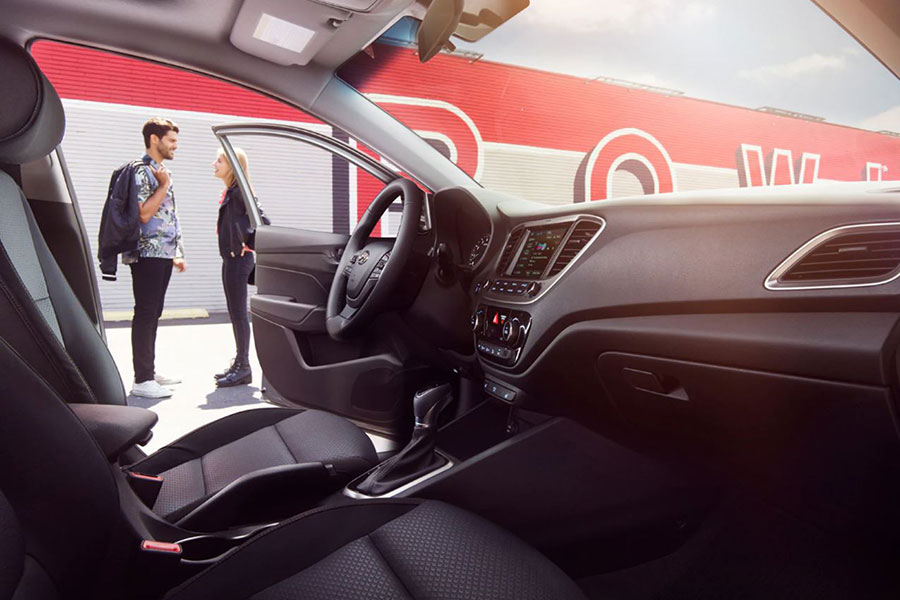 Most Daily Driving Delight: 2019 Hyundai Accent
One peek inside the Accent and you'll wonder how this car could possibly cost thousands less than the Corolla. The cabin's tight fit and finish means a rattle-free drive. And, once you get going, you'll marvel at the Accent's pin-drop-quiet cabin. The Accent also nails the basics-roomy, supportive seating. Don't leave home without it.
We also like the Toyota Corolla sedan's roomy interior. The optional sport seats are especially supportive, if you feel like forking over the extra cash. There's just one catch: the CVT can be on the loud side, making your commutes less than quiet.
The Corolla has a lot to recommend it, but the Accent has more. A lot more. Besides costing thousands of dollars less, Hyundai's punchy subcompact has the kind of cabin you won't want to miss.