2019 Hyundai Accent vs Nissan Versa
With the 2019 Hyundai Accent and Nissan Versa, the prices are definitely right and both treat commuters to good real-world fuel economy as well. These reasons, along with a laundry list of other features which make them prime commuter dreams, make choosing between them all the more complicated. Luckily, our comparison guide is here to take a closer look at these budget-friendly subcompacts.
All the Latest Tech: 2019 Hyundai Accent
The Accent lineup puts all the latest tech gear at your fingertips. With the midgrade SEL and up, you get everything you need to stay connected: dual USB charging ports, Bluetooth with voice commands, and Apple CarPlay and Android Auto infotainment integration.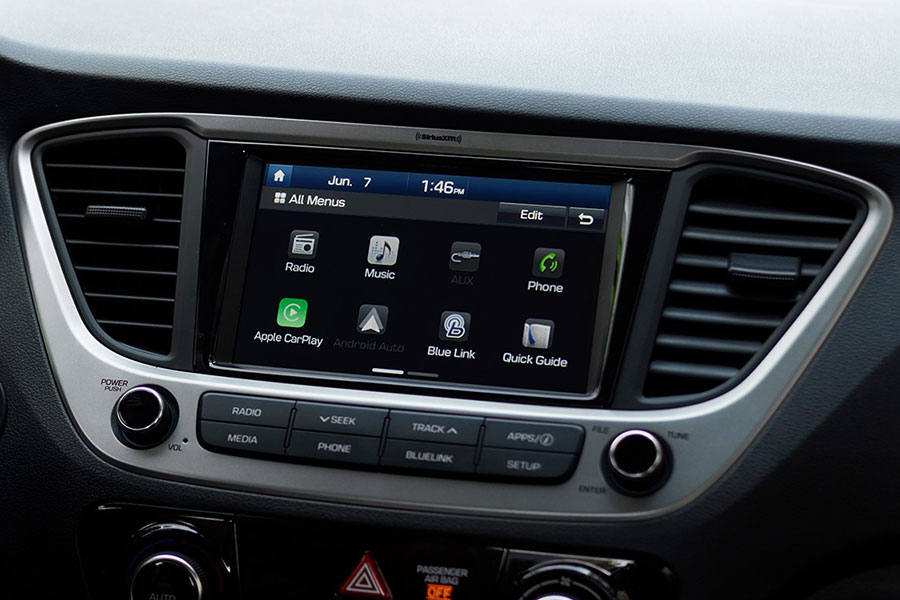 Though the Versa has a pretty limited tech lineup, you do get a rearview camera, USB port, and touchscreen interface-the basics-on every trim level. We have to warn you though, the Versa's USB port is a bit underpowered. Meaning it takes way too long to charge today's smartphones. And there's another catch. Complete smartphone integration with Apple CarPlay and Android Auto is only available as an option on the top-trim SV.
Most Comfortable Commuter: 2019 Hyundai Accent
The Accent's fit and finish, especially its tight construction, sets this subcompact apart from the competition. Not only do you not have to suffer any squeaks or rattles on your way to work, but you also get more comfort than in the Versa. With their many adjustments and impressive support, the Accent seats have a wide variety of passengers in mind.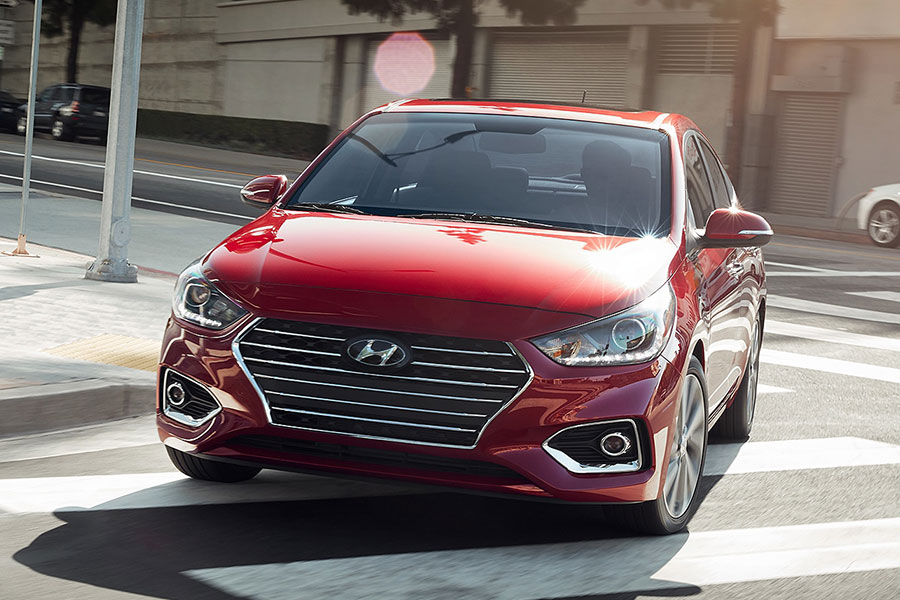 The Versa is known more for its extremely low price tag and less for its ride comfort. We will say that the suspension does a good job of absorbing bumps in the road. But-and this is a pretty big but-the seats' lack of adjustability can keep you from getting comfortable.
Biggest Subcompact: 2019 Nissan Versa
The Versa is definitely a couple inches taller and a couple inches wider than the Accent. That translates to more passenger space, which can make a big difference for taller drivers. The Versa even supplies a slightly bigger cargo hold, with 14.9 cubic feet for your laptop, library books, and gym bags.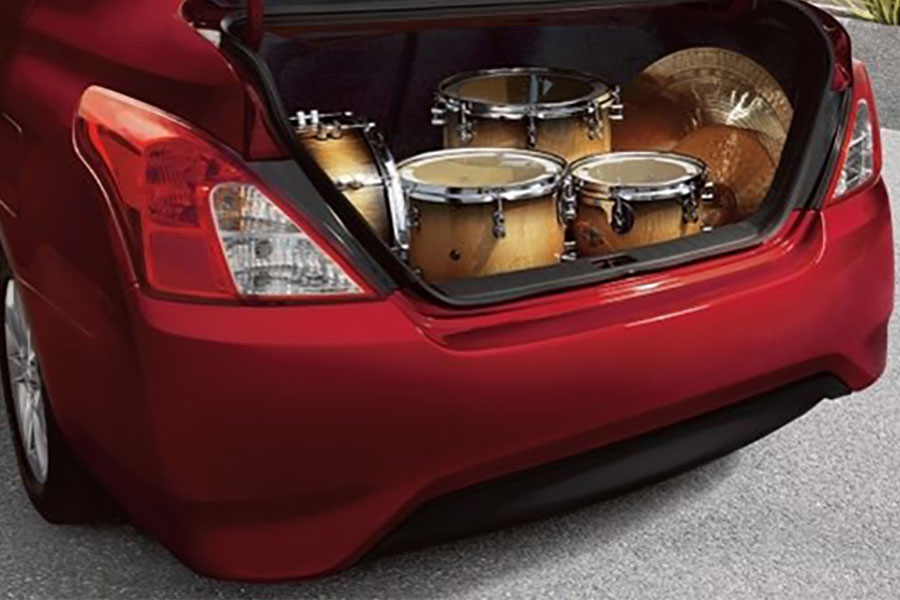 Though the Versa is technically bigger, the 2019 Hyundai Accent is still a very accommodating, especially for a subcompact. The Accent cabin gets high marks for roominess, even if it's technically a few inches smaller than the Versa. The trunk offers 13.7 cubes, so your carry-on items and grocery bags won't get left behind.
A Little Help from Your Safety Aids: 2019 Hyundai Accent
The Versa isn't big on safety aids, which aren't even offered on the top-trim SV. However, you can find them in abundance on the top-trim Accent Limited. Should you get into an accident, for instance, the Accent's Blue Link Connected Services sends help. Then there's the forward collision warning system with automatic emergency braking. If this system pulls you up short of just one crash, it'll be worth its weight in gold - which of course makes this an undeniably great deal.
If you want a comfy, modern cabin, there's only one real choice. The 2019 Hyundai Accent delivers the goods and even gives you best-in-class fit and finish to boot.