2019 Hyundai Accent vs Honda Civic
The 2019 Hyundai Accent and Honda Civic have a lot in common, like roomy comfort, impressive fuel economy, and safety gear that can sense danger. But they also differ in a lot of ways. We're here to help you figure out what exactly is the difference between these two popular models and to help you choose the right sedan for you.
Save More Upfront: 2019 Hyundai Accent
Believe it or not, you don't have to spend more to get the sedan you deserve. The 2019 Hyundai Accent offers a quiet, comfy ride and impressive fuel economy for far less than the Honda Civic. And the Accent starts at just $14,995.
The Honda Civic starting price is much steeper, coming in at $19,450. Even the top-trim Accent, with its decked-out cabin and high-tech safety aids, costs less than the entry-level Civic, with a starting price of $19,080.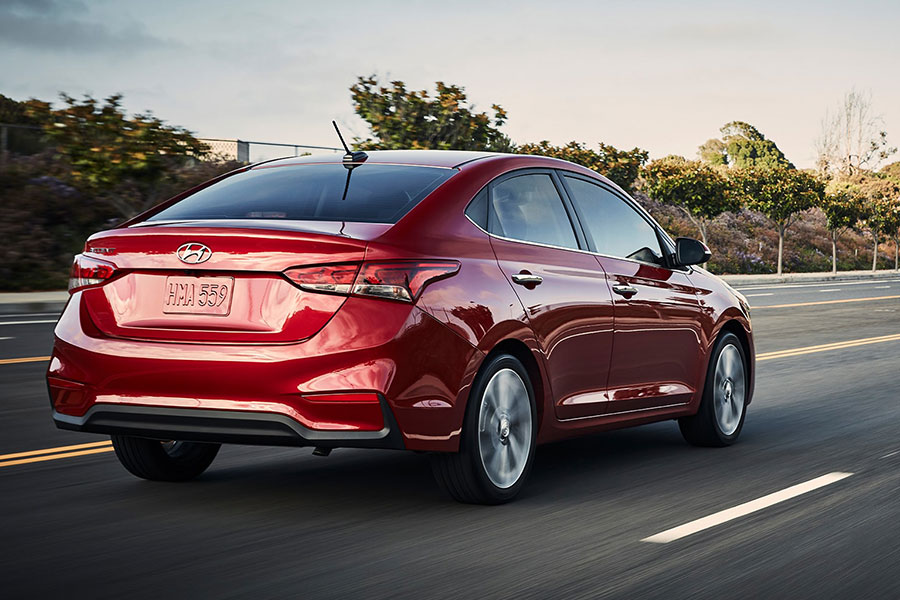 Long-Lasting Dependability: 2019 Hyundai Accent
Your Hyundai gets 10 years or 100,000 miles of limited powertrain warranty coverage. Honda's limited powertrain warranty is much shorter-only five years or 60,000 miles. Hyundai also wins the day for new car coverage, with five years' or 60,000 miles' worth of limited warranty action. Honda's new car limited warranty lasts only three years or 36,000 miles.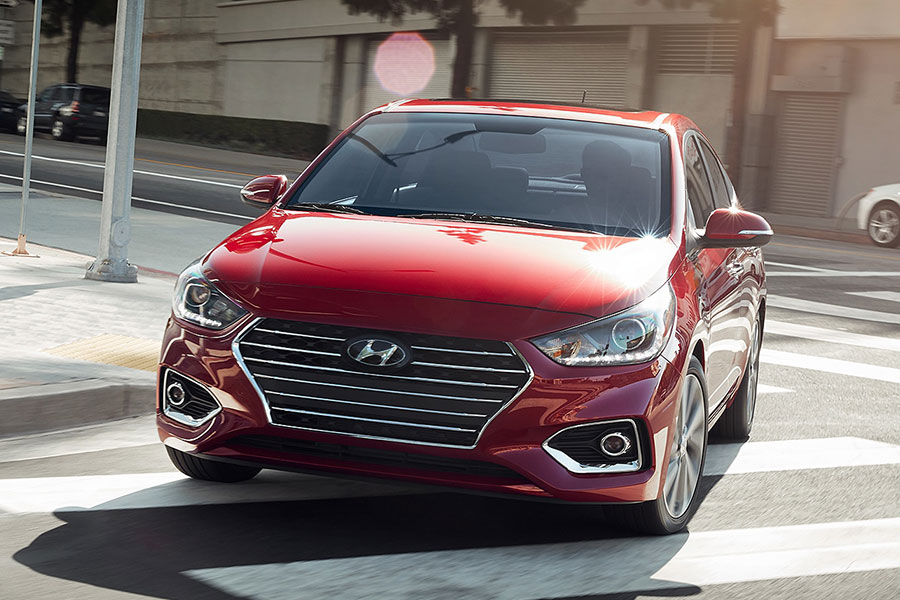 Thriftiest Performance: 2019 Honda Civic
With its incredible fuel economy, the Civic has the commuter edge. Of course, its EPA ratings vary drastically, depending on which engine you select. But, at its thriftiest, the Civic will supply 32 city and 42 highway mpg. The 2019 Hyundai Accent trails slightly behind, but still gives commuters a decent fuel budget with up to 28 city and 38 highway mpg.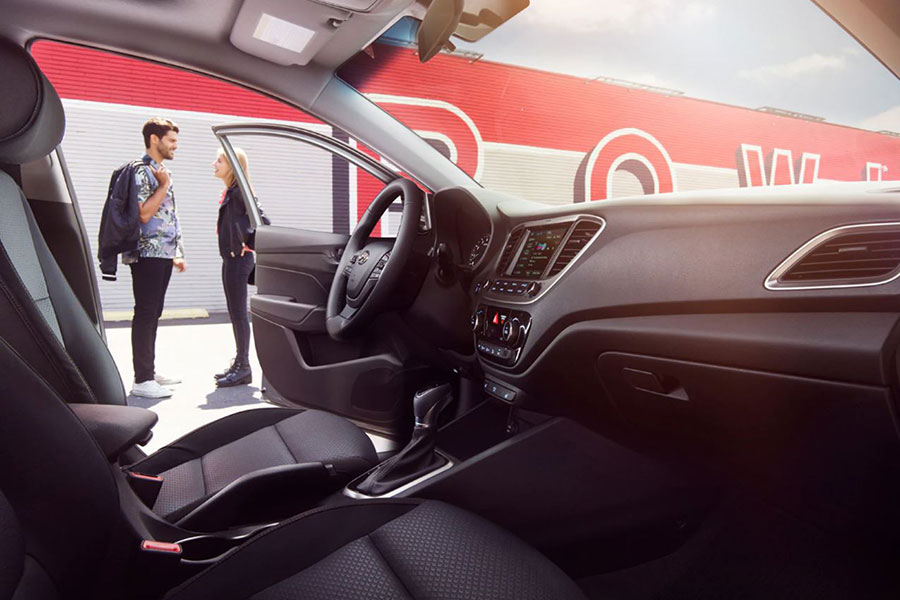 Keeps You Safest: It's a Tie!
In the Honda Civic, lots of driver safety aids actually come standard. That means you don't have to pay extra for items like forward collision mitigation and lane keeping assist. There's one catch, though: Honda's driver aids are known for being oversensitive. If you do a lot of driving in congested areas, this tech could be prone to getting on your nerves.
The Accent's safety aids don't come standard. In fact, they're only available on the top-trim Limited. But keep in mind that with the Accent's lower price, the top-trim Limited is actually slightly less expensive than the entry-level Civic. (Which is more good news if you want a good deal on the finer things. But we digress.) And, when necessary, Hyundai's safety aids do a good job of alerting you to danger and hitting the brakes. No annoyances here.
We can't deny that the Honda Civic is an excellent car, and we won't. But, in the end, the Hyundai Accent has a lot more appeal, especially if you're looking to leave less of an impression on your back account.