The 2017 Hyundai and Chevrolet lineups offer some of the best options to ever hit the pavement. These automakers are big on safety, passenger comfort, and innovative tech features. If you're wondering which brand is the best fit for your lifestyle, check out our four-category guide.
2017 Hyundai vs Chevrolet
Interior Comfort & Support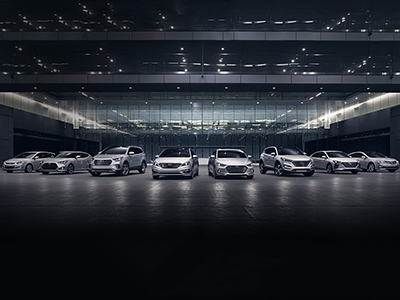 Hyundai cabins deliver sleek modern style and plush, supportive seating. Whether you're shopping for a substantial SUV, like the Santa Fe, or a premium sedan, like the Genesis 690, you'll find plenty of room to spread out and enjoy the ride. High-end materials, including leather upholstery, give you the VIP treatment.
The Chevrolet lineup isn't far behind. These models also aim to please, with high-quality interior materials and spacious passenger accommodations. In extreme weather, you'll appreciate Chevrolet's take on heated and ventilated front seats.
Infotainment & Convenience Features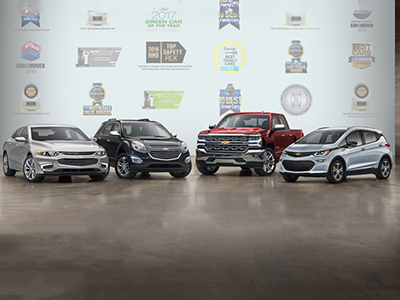 Here we favor Chevrolet. Its central MyLink infotainment system comes in handy - especially for drivers who can't live without their smartphones. Integration features mean you can make hands-free calls and stream all your favorite podcasts on the go.
However, Hyundai's Blue Link infotainment technology was difficult to beat. With Android Auto and Apple CarPlay capabilities, you'll enjoy full smartphone integration. Hyundai's turn-by-turn navigation system is just what you need for your next road trip.
Safety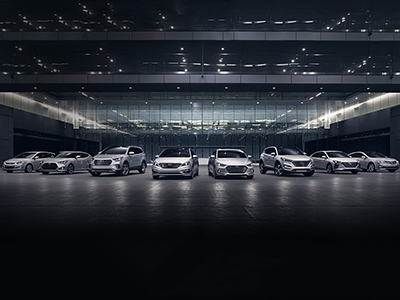 When it comes to passenger protection, Hyundai comes out on top. The Blue Link emergency telematics system provides an important safety net, offering features like on-demand roadside assistance and automatic collision notification. The blind-spot monitor helps you keep track of nearby vehicles and switch lanes in a safe manner.
Chevrolet also puts safety at the forefront. Use the OnStar system's SOS button to call for help during an emergency situation. Features like forward collision warning monitor your surroundings and provide immediate feedback on dangerous situations.
Dependable Performance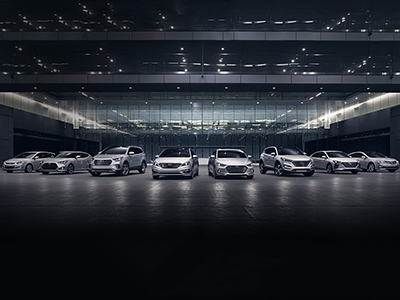 When you purchase a Hyundai, you can look forward to years of excellent performance. On the road, these models combine swift, smooth performance with fuel-efficient power. Choose from an impressive variety of models for the Hyundai that suits your unique lifestyle.
While Chevrolet may not have come out on top, they're not too far behind in terms of long-lasting performance and impressive capabilities. The Chevrolet lineup varies so much - with everything from the Camaro to the Silverado 1500 - that there seems to be a model for just about everyone.
Learn More about the Hyundai

Both automakers are at the top of their game, but the 2017 Hyundai lineup is our overall favorite. These vehicles combine smooth power with long-lasting dependability. Advanced safety features, like forward collision mitigation, help you avoid costly accidents. Inside, Hyundai models sport classy design and impressive passenger comfort. Innovative tech features and smartphone integration options provide everything you need to stay connected on the run. See the Hyundai models first hand today!