Amp up your on-road power, fuel economy, and ride comfort in modern crossovers like the 2017 Hyundai Tucson and Kia Sportage. Small crossovers straddle the line between urban-friendly maneuverability and strong, swift performance on the open highway, making them a strong choice for a wide range of buyers. Which model is your best option? Our four-category buying guide is here to help.
2017 Hyundai Tucson vs Kia Sportage
Passenger Comfort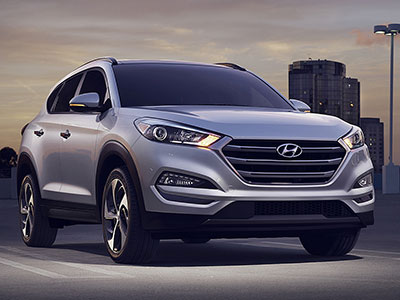 When we think of roomy cabin comfort, we picture the Tucson's clean-cut style and generous elbowroom. Inside, there's spacious digs for 6-foot-tall passengers in both rows. If you hang out in tall circles, this is the small crossover for you. Up front, the Tucson's seats supply cozy comfort for your daily commute.
Like the Tucson, the Sportage supplies impressive passenger space, front and back - the kind you typically only see when you upgrade to a mid-size model. It might be compact on the outside, but the Sportage is another great pick for families on the go. One limitation: the base model isn't as well equipped as the base Tucson model. If you want more than bare-bones comfort, you have to upgrade to a more expensive Sportage.
Thrifty Fuel Economy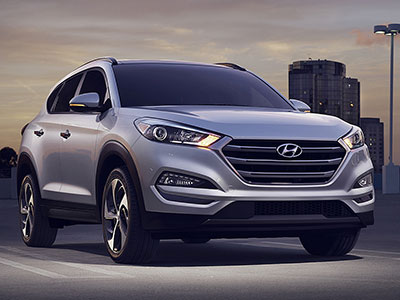 Tap into the Tucson's fuel-efficient ride to save big at the pump. The specialized Tucson Eco model gives you 26 city/32 highway mpg, so you can focus your spending elsewhere - or else just expand your savings account.
Depending on how you configure the powertrain, the Sportage earns up to 23 city/30 highway mpg. That's a little less than what you get with the Tucson, but it's not bad in the scheme of things.
Safety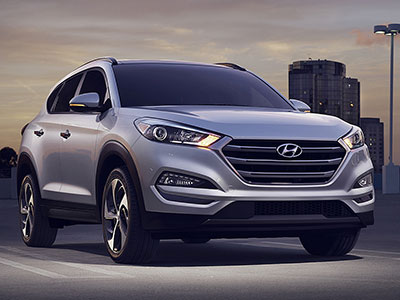 The 2017 Hyundai Tucson comes with passenger protection you can trust. In government crash tests, it earned a perfect five-star rating for overall protection. And that's not all - high-tech warning systems can spot danger and alert you to potential issues. The forward collision warning system can even apply the brakes automatically to help you avoid hitting another vehicle or even a pedestrian.
The Kia Sportage also earned the government's top rating for overall protection, so you can enjoy peace of mind as you make your way through the downtown jungle. As in the Tucson, you can equip your model with an emergency telematics system that has your back in a pinch - thanks to features like emergency roadside assistance. The Tucson's forward collision system has the edge, though, because the Sportage doesn't sense an intruding pedestrian.
Technology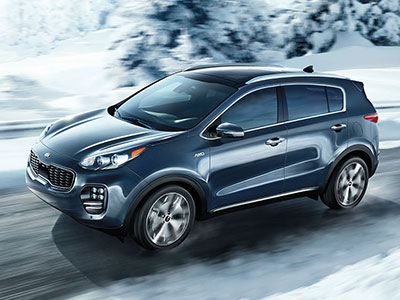 The Sportage infotainment gear has our stamp of approval. The central touchscreen is quick to respond to your touch, a vital feature when you're speeding around town. Apple CarPlay and Android Auto offer a big functionality boost, giving you the power to interact with your smartphone via sophisticated voice controls.
Apple CarPlay and Android Auto are also part of the Tucson infotainment lineup, so you can interact with smartphone apps directly on the central touchscreen. This has a lot of benefits - the most crucial of which is that it keeps you safer by keeping you from looking down at your smartphone. If we have one objection to the Tucson's tech lineup, it's that you have to upgrade to the 8-inch touchscreen for a truly seamless experience.
Learn More about the Hyundai Tucson

When you stack these two models up side by side, the 2017 Hyundai Tucson comes out on top. It's an all-around stunner that dishes out everything you need, whether you're ambling around town or taking the show across state lines. The cabin's family-friendly space means greater comfort for your kids and an easier ride for you while high tech and safety options give you peace of mind.