The 2017 Hyundai Elantra and the Toyota Corolla are two of the most impressive compact sedans available. Both provide high levels of passenger comfort, safety, and fuel economy. Before you head to your local new car dealership, check out our side-by-side comparison, where we highlight some of the major differences between these two models.
2017 Hyundai Elantra vs Toyota Corolla
Interior Style and Comfort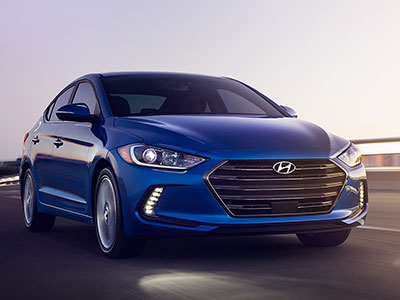 Here the 2017 Hyundai Elantra comes out on top. The newly redesigned cabin speaks to your need for comfort and style. Classy features, including leather upholstery, give you the luxury treatment. The new model is also larger, delivering enhanced leg- and elbowroom for everyone.
Inside, the new Toyota Corolla offers smart style and major comfort. A new 50th Anniversary Edition Corolla takes luxury to new heights, with attractive black leather seating and a moonroof. The Corolla may not be as roomy as the Elantra, but you'll feel perfectly comfortable on the go.
Tech Gadgets and Convenience Features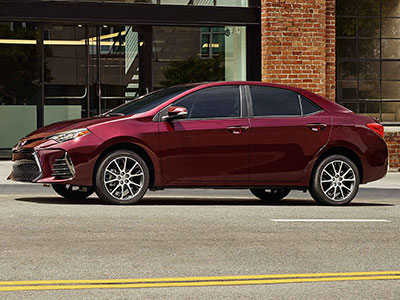 The Toyota Corolla's exciting new tech features are a segment standout. Choose from a variety of central infotainment systems, including Entune Audio Plus, which includes a handy navigation app. Smartphone integration features abound, so you'll enjoy a strong connection to the outside world.
Still, the 2017 Hyundai Elantra proved difficult to beat. These compact sedans come standard with Apple CarPlay and Android Auto technology for complete smartphone integration. That means it's easy to access smartphone apps - like maps, messages, and phone - right on the Elantra's central touchscreen.
Safety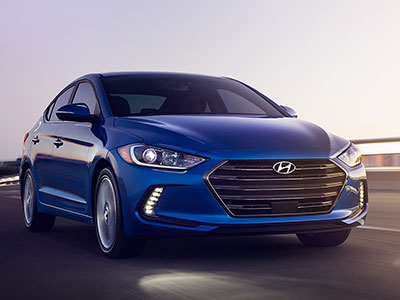 Both models are big on safety, but the Hyundai Elantra outclasses the competition. It's stocked with all the latest driver aids, including a forward collision mitigation system that can automatically apply the brakes to help you avoid a crash. The Blue Link system delivers excellent emergency telematics, including on-demand roadside assistance and stolen vehicle recovery.
Of course, the Corolla isn't far behind. The Toyota Safety Sense-P package is the perfect on-road companion. It includes features, like the pre-collision system with pedestrian detection, that monitor your surroundings and alert you to potential problems.
Performance and Fuel-Efficiency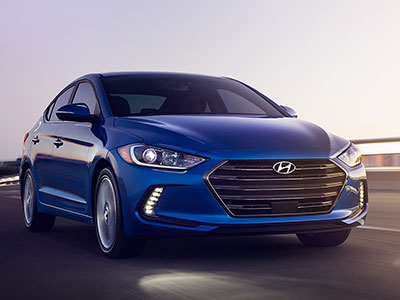 The newly redesigned 2017 Hyundai Elantra blends impressive power with modern fuel economy. Choose from a range of powertrain options - including a manual transmission and a seven-speed automated manual transmission - for the ride you prefer. The Elantra also earns up to 32 city/40 highway mpg, so you always save big at the pump.
The Corolla also aims to please at the pump. Its four-cylinder engine earns 28/36 mpg. When it's time to hit the highway, you'll find it's easy to merge into rush-hour traffic or pass slower vehicles.
Learn More about the Hyundai Elantra

Both the 2017 Hyundai Elantra and the Toyota Corolla specialize in passenger comfort, fuel economy, and safety technology, but the Hyundai Elantra comes out on top. Thanks to its redesign, the 2017 model is more spacious than ever, with increased leg- and elbowroom for maximum comfort. You'll also love its central infotainment system, which features enhanced smartphone integration features. Modern safety gear gives you the support you need in rush-hour traffic. On the road, the Elantra is both swift and fuel-efficient. Take the Elantra out for a test drive today!