The 2017 Hyundai Elantra and the 2016 Nissan Sentra are two of the most popular compact cars on the road today. Both deliver world-class safety features, rich passenger comfort, and a quiet ride. Before you decide which model is right for you, check out our comparison guide.
2017 Hyundai Elantra vs Nissan Sentra
Passenger Comfort and Support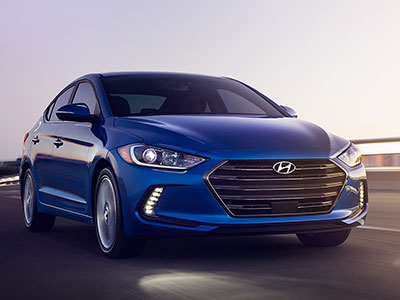 When you crave plush cushioning and support, look no further than the newly redesigned 2017 Hyundai Elantra. Quality materials and attractive trim lend themselves nicely to the cabin's attractive style. The Elantra is now longer and wider, offering increased passenger space in both rows.
The Elantra may have the edge in this category, but the Sentra cabin is also rich in passenger comfort. The backseat impresses with its head- and legroom, so much so that it almost feels like a mid-size car. Seating arrangements offer plenty of support for your daily commute.
Convenience and Tech Features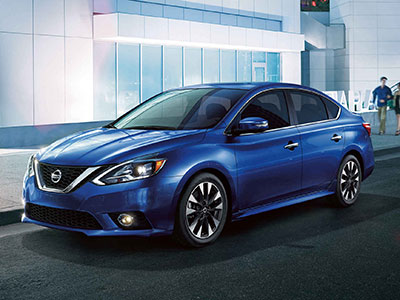 Here we like the Nissan Sentra. The NissanConnect infotainment system is a great way to stay connected on the go. Its smartphone integration features are easy to use, so you can stream music or make hands-free calls without becoming distracted. Keyless entry and ignition comes in handy when you want to make a quick getaway.
Of course, the Elantra is also big on infotainment features. Apple CarPlay and Android Auto smartphone integration technology makes it easy to send hands-free texts or play Internet radio stations. Dual-zone automatic climate control helps all passengers maintain the perfect temperature.
Passenger Protection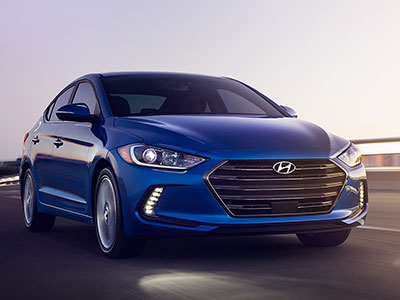 When it comes to safety, the 2017 Hyundai Elantra really shines. Hyundai's Blue Link telematics system provides help when you need it most, thanks to features like automatic collision notification and on-demand roadside assistance. Driver aids, like lane-departure warning, detect danger in your near vicinity.
The Sentra comes in a close second. The rearview camera helps you spot any obstacles in your path. Like the Elantra, the Sentra's forward collision warning system can automatically apply the brakes to help you come to a quick stop.
Performance and Fuel Economy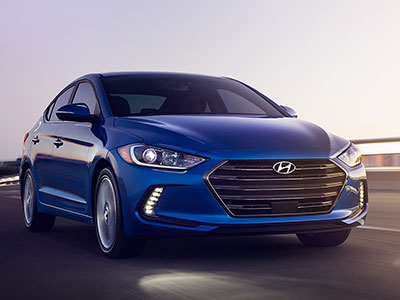 Both models offer a range of powertrain options, but the Hyundai Elantra comes out on top. When you choose the Elantra Eco, you'll experience the line's best EPA ratings: 32 city/40 highway mpg. No matter which engine you prefer, you can expect a smooth, refined performance and moneysaving fuel efficiency.
The Sentra isn't far behind, earning up to 30/40 mpg. It also strives to combine a smooth, powerful ride with substantial fuel economy. At highway speeds, the Sentra provides an impressively quiet ride, much like a luxury car.
Learn More about the Hyundai Elantra

Both the 2017 Hyundai Elantra and the Nissan Sentra provide substantial fuel economy, interior comfort, and modern tech features, but we prefer the Hyundai Elantra overall. Redesigned for the 2017 model year, it delivers rich interior style and increased passenger space. The central infotainment center provides the smartphone integration features you need to spend hours on the road. On the road, the Elantra always feels smooth and controlled. Best of all, you'll save plenty of money at the pump. Take the Elantra out for a test drive today!