The 2017 Hyundai Elantra and the 2016 Mazda 3 are two of the most impressive small sedans on the road today. Both are big on passenger safety, interior comfort, and fuel economy. We've created this side-by-side comparison for anyone who might be wondering which model best suits his or her personal lifestyle. Check it out before you make a final decision.
2017 Hyundai Elantra vs Mazda 3
Interior Comfort and Support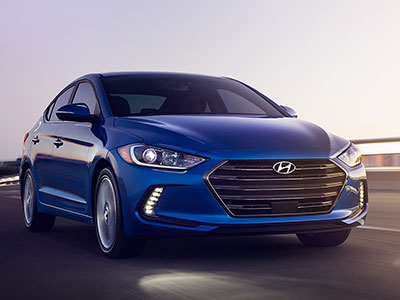 We love the newly designed 2017 Hyundai Elantra cabin. Quality materials and luxury items, like the elegant leather upholstery and eight-speaker Infinity sound system, create an upscale vibe. The sunroof gives the cabin an airy, open feel.
The Mazda 3 cabin is a close second, offering intuitive control layout and supportive seating accommodations. All passengers will enjoy plenty of head- and legroom. If you choose the hatchback version, you can fold the rear seats down to create 47.1 cubic feet of cargo space.
Safety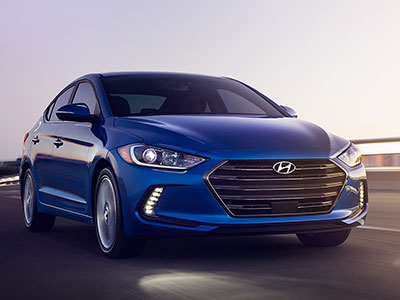 When it comes to passenger protection, the 2017 Hyundai Elantra really shines. The Blue Link telematics system helps you solve unexpected problems, with features like automatic crash notification and remote locking and unlocking. The rearview camera makes backing up a snap.
The Mazda 3 also has a lot to offer in this department. The blind-spot monitoring system alerts you to vehicles you might not be able to see. The forward collision mitigation system can automatically apply the brakes to help you avoid a crash.
Performance and Fuel Economy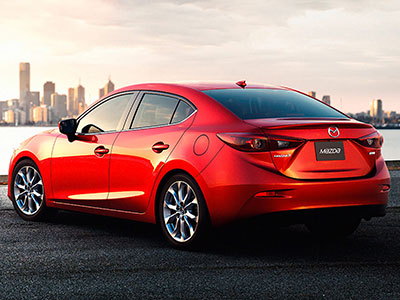 Here the Mazda 3 has a slight edge. Sedan models earn up to 30 city/41 highway mpg. With that kind of fuel economy, you're certain to save a bundle on gas. Still, the Mazda 3 is never short on power, providing a smooth, comfortable ride.
The Elantra was difficult to beat. That's because it also provides impressive EPA ratings, earning up to 32/40 mpg. As with the Mazda 3, the Elantra is set to save you big bucks in the long run.
Infotainment and Convenience Features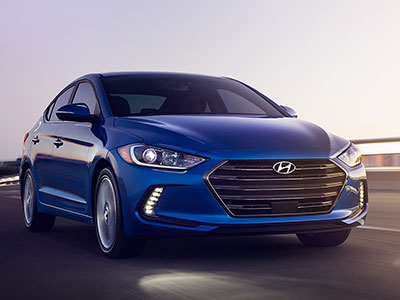 The Elantra's central touchscreen is your hub for smartphone integration features, including apps like maps, messages, and phone. You can use voice controls to alter settings without looking away from traffic. Adaptive xenon headlights provide the perfect amount of illumination.
Modern drivers will also appreciate the Mazda 3. The automatic windshield wipers kick in whenever necessary. The auto-dimming rearview mirror reduces glare without any action on your part.
Learn More about the Hyundai Elantra

Both sedans offer major appeal to modern drivers, but the newly redesigned 2017 Hyundai Elantra is our favorite. Inside, the upscale cabin provides plush comfort and a long list of luxury features. High-tech infotainment and smartphone features keep you connected from anywhere. Safety features provide the world-class passenger protection your family deserves. On the road, the Elantra is quick, comfortable, and fuel-efficient. Take the Elantra out on a test drive today!