The 2017 Hyundai Elantra and the 2016 Ford Focus are two small sedans with plenty of passenger space, high-tech infotainment features, and fuel-efficient power. If you're wondering which model should grace your driveway, check out our side-by-side comparison guide. In it, we highlight some of the major differences between these two popular models.
2017 Hyundai Elantra vs Ford Focus
Fuel-Efficient Performance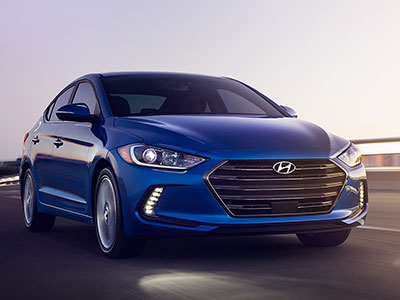 Both models deliver excellent EPA ratings, but the 2017 Hyundai Elantra has the edge when it comes to fuel-efficient performance. The standard four-cylinder engine earns up to 29 city/38 highway mpg. To save even more at the pump, check out the Elantra Eco model, which earns 32/40 mpg.
The Ford Focus also goes easy on your wallet. That's especially true if you select the EcoBoost three-cylinder engine, which earns up 29/40 mpg. Like the Elantra, the Focus blends money-saving fuel economy with excellent performance.
Passenger Comfort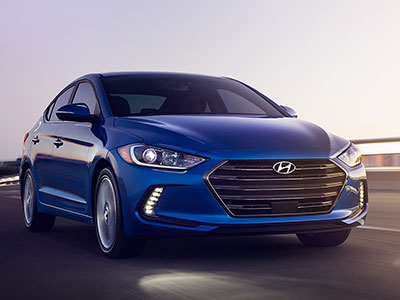 After a full redesign for 2017, the Elantra cabin has never looked so good. This new model is longer and wider, offering increased passenger space for all. Upscale features, like the heated front seats and swanky leather upholstery, give the cabin an all-out luxury vibe.
Inside, the Ford Focus also feels upscale and refined. From the driver seat, you'll find important controls are always within easy reach. Although the backseat feels spacious, it doesn't offer as much legroom as competitors.
Infotainment and Convenience Features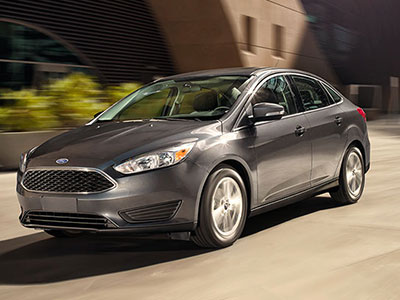 Here we like the Ford Focus. Ford's Sync voice controls let you interact with infotainment apps and smartphone features without looking away from traffic. The MyKey system gives you the power to set speed and stereo volume limitations for secondary drivers, like valets and teens.
Of course, the Elantra proved difficult to beat. Thanks to Android Auto and Apple CarPlay, you can access smartphone apps, like phone and text messages, on the 7-inch central touchscreen. Use Bluetooth to link your devices to the central infotainment system without any pesky wires.
Safety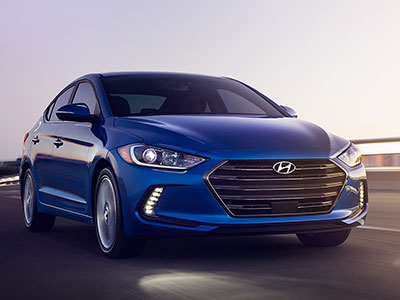 Once again, the Elantra takes the lead. If you run into an unexpected problem, the Blue Link telematics system provides features like automatic crash notification and 24-hour roadside assistance. High-tech driver aids - think lane-departure warning with pedestrian detection - monitor your surroundings and alert you to potential danger.
In terms of passenger protection, the Focus also impresses. In government crash tests, it earned a perfect five stars for overall protection. When you pair your smartphone with the Ford Sync system, it automatically dials 9-1-1 after a collision.
Learn More about the Hyundai Elantra

Both sedans offer major appeal for the modern driver, but the newly redesigned 2017 Hyundai Elantra comes out on top. Inside, there's plenty of head- and legroom for everyone. High-tech infotainment features deliver the smartphone integration features you crave. Modern safety gear provides optimal peace of mind on the highway. On the road, the Elantra excels. Its superb fuel-economy ratings help you save big at the pump. Take the Elantra out on a test drive today!