Both the 2017 Hyundai Accent and Honda Civic hit the coveted bliss point with their city-friendly, subcompact size and unexpectedly spacious cabins. But which model gives you the biggest bang for your hard-earned buck? Check out our comparison guide to learn more.
2017 Hyundai Accent vs Honda Civic
Creature Comforts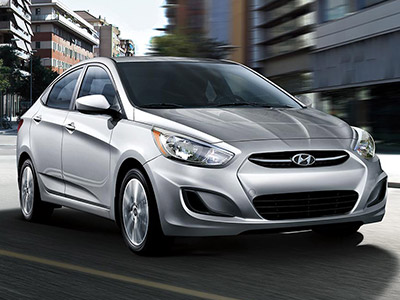 It might be a subcompact, but the 2017 Hyundai Accent supplies ergonomics on a grand scale. Drivers of all shapes and sizes can find the perfect fit behind the wheel, where plush, supportive seating meets commute-friendly comfort. Throughout the cabin, competitive head- and leg room makes the Accent a great pick for the whole crew.
After a redesign last year, the Honda Civic puts a fresh spin on passenger comfort. This new generation treats you to enough plush padding to make the Civic a prime candidate for long road trips and commutes. If there's one drawback, it's the ride - passengers can feel every imperfection in the road.
Tech Gear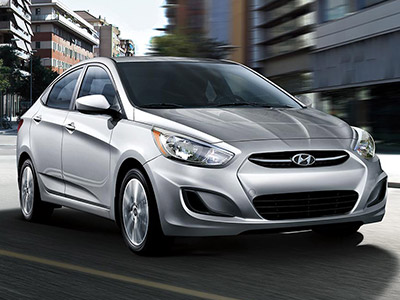 No one likes jabbing repeatedly at a touchscreen, which is why the Accent is our first pick for tech gear. Besides providing sharp graphics and quick response time, you can access infotainment apps via traditional dials. These really come in handy if all you want to do is adjust the volume or the cabin temperature.
Like the Accent, the Civic provides high-tech conveniences like keyless entry and ignition. The Civic's touchscreen can be slow to react, creating a frustrating experience. However, you can add Apple CarPlay and Andriod Auto integration to the infotainment interface. This handy technology displays your smartphone apps on the central screen, with the idea being that you don't have to look down at your phone - and away from traffic.
Safety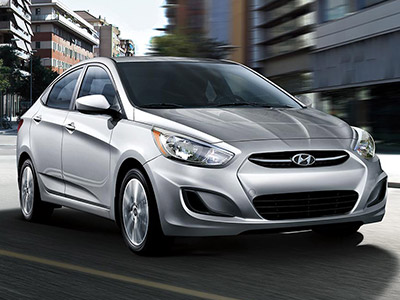 The Accent casts a wide safety net, giving you the peace of mind you deserve. Confidence-inspiring brakes generate swift stops, so you get major stopping power when you need it most. If you stop on a steep incline, the hill-start assist feature keeps you from rolling backward.
On the plus side, the Civic offers a bundle of driver aids designed to alert you to nearby danger, such as blind-spot warning. On the downside, you have to pay extra for these, and they've already developed a reputation for being oversensitive.
Sporty Performance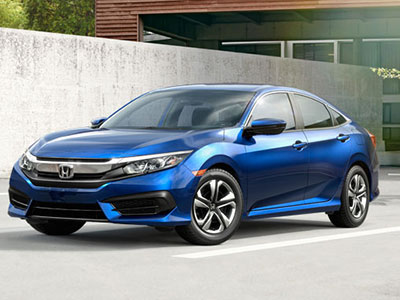 The Civic's lively ride gives it an edge over competitors. Even from a dead stop, the powertrain springs to life to deliver impressive acceleration. Sharp steering and quick handling give you a new take on winding roads and tight corners - and it's for the better.
In terms of driver friendliness, the Accent is near the top of the class. This subcompact can really move. Its precise steering makes traversing tight city grids completely painless. Its acceleration isn't quite as quick, but, in this segment, the Accent still earns a place at the head of the table.
Learn More about the Hyundai Accent

Although it was a tough choice, the 2017 Hyundai Accent gets our recommendation. The Accent's version of passenger comfort is spacious and long lasting, getting you through any ride in style with high tech features and an engine that's quick to respond to your needs.