The 2016 Hyundai Sonata and the Volkswagen Passat are among the most desirable mid-size sedans available today. They provide excellent passenger space, solid tech features, and advanced safety. If you're still wondering which model best speaks to your unique needs, check out our comparison guide. In it, we go over some of these sedans' biggest differences to help you make an informed decision.
2016 Hyundai Sonata vs VW Passat
Interior Comfort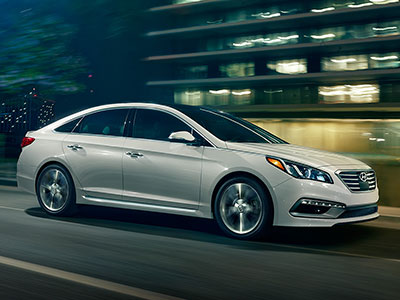 Inside, the 2016 Hyundai Sonata impresses with its spacious passenger accommodations and impressive support. You'll find plenty of head- and legroom in both rows - even tall passengers will feel comfortable throughout the cabin. Fill 16.3 cubic feet of cargo space with your daily necessities.
The Passat isn't far behind, with nicely bolstered front seats and a roomy rear seat. High-quality materials make you feel like you shelled out the big bucks for a luxury sedan. The trunk provides 15.9 cubic feet of cargo space for groceries and gym bags.
Safety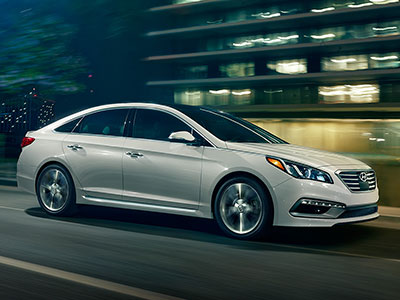 Both sedans are big on passenger protection, but the Sonata leaves competitors in the dust. In government crash tests, it earned a perfect five-star rating for overall protection. The Sonata's forward collision detection system includes automatic emergency braking to help you come to a quick stop. You can also set up geo-fencing and speed limitations for teenage drivers.
The Passat also performed well in crash tests. Like the Sonata, it offers a range of high-tech driver aids, including a blind-spot monitor, which scan your surroundings and alert you to dangers you might otherwise miss. Use the rearview camera to spot any obstacles in your path.
Fuel Economy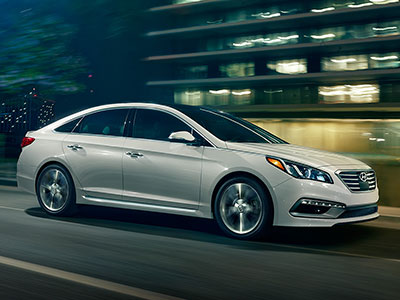 The Sonata helps you save major dollars at the pump. Depending on which engine you select, the Sonata earns up to 28 city/38 highway mpg. It's never short on power, either, supplying a smooth, speedy performance.
As with the Sonata, the Passat offers multiple engine options, so you can tailor performance to suit your unique needs. The base four-cylinder engine delivers 25/38 mpg, so you can make the most of your daily commute.
Tech and Convenience Features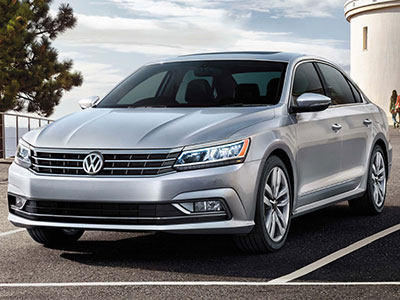 Both vehicles provide all the latest and greatest tech features, but we think the Passat has a bit of an edge. Its central infotainment system includes Apple CarPlay and Android Auto for premium smartphone integration. Dual-zone automatic climate control keeps the whole family comfortable, no matter how long the trip.
Of course, the Sonata isn't far behind. Its central infotainment system also provides enhanced smartphone integration technology, so you can make hands-free calls and texts or stream your favorite music apps. The navigation system guides you through previously unexplored territory.
Learn More about the Hyundai Sonata

Although both sedans have a lot to offer, the 2016 Hyundai Sonata takes the proverbial cake. Inside, its family-friendly comfort and convenience features offer major satisfaction during long road trips or jaunts through rush-or traffic. High-tech safety gear maintains high levels of passenger protection. On the road, the Sonata's excellent fuel economy helps you save plenty of money in the long run. Take a test drive in the Sonata today!