The 2016 Hyundai Sonata and the Nissan Altima are two of the best mid-size sedans on the road. Both models are known for their family-friendly cabins, advanced safety features, and smooth, quiet rides. Still, you might be wondering which model best suits your unique needs. If that's the case, check out our four-category guide.
2016 Hyundai Sonata vs Nissan Altima
Passenger Comfort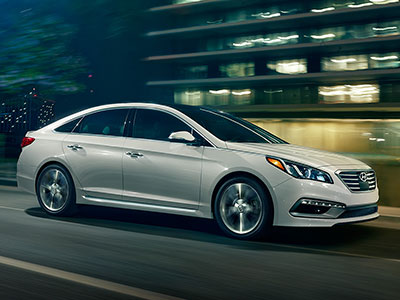 Inside, the Hyundai Sonata delivers excellent passenger comfort and support. The cabin's handsome dichromatic color scheme and wood grain trim provide a unique sense of style. Both rows offer adult-friendly head- and legroom.
The Altima is also big on family-friendly comfort. Thanks to a variety of adjustments, it's easy to find the perfect position behind the wheel. The cabin remains hushed, even on the highway, so you always enjoy a quiet ride.
Fuel Economy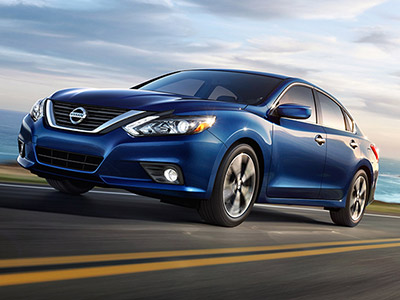 While both models offer money-saving fuel economy, the Altima has the overall edge. With its base engine, it earns up to 27 city/39 highway mpg. Even with such great EPA ratings, it still manages to deliver plenty of pep for a quick, refined ride.
The 2016 Hyundai Sonata proved difficult to beat, however. It earns 25/38 mpg with its base four-cylinder engine. If you want to save even more money at the pump, check out the Sonata Eco model, which boosts fuel economy to 28/38 mpg.
Tech and Convenience Features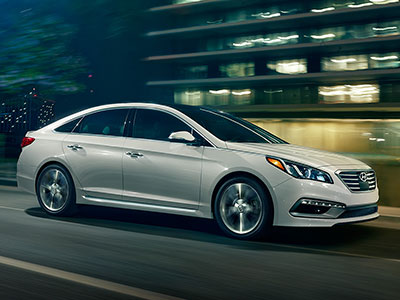 The 2016 Hyundai Sonata impresses with its cutting-edge tech features. This year, the Sonata introduces Apple CarPlay and Android Auto technology for complete smartphone integration. The hands-free, remote-opening trunk certainly comes in handy when you've got your hands full.
The Altima's central NissanConnect infotainment system offers plenty of appeal. As in the Sonata, you can use the central system to make hands-free calls or stream music from your favorite devices. On winter mornings, the Altima's heated mirrors keep the frost at bay.
Safety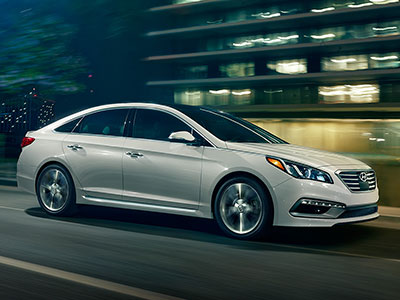 Here the 2016 Hyundai Sonata pulls ahead. In government crash tests, it earned a perfect five-star rating for overall protection. It's also stocked with advanced driver aids, like the automatic forward collision braking system, which scan your surroundings for potential danger.
The Altima isn't far behind. Its NissanConnect telematics services come in handy with features like automatic collision notification and on-demand roadside assistance. When you put the Altima in reverse, the rearview camera helps you spot any obstacles in your path.
Learn More about the Hyundai Sonata

As you can see, both sedans have much to recommend them. However, we favor the 2016 Hyundai Sonata overall. This family-friendly sedan delivers the passenger space you need and the smartphone integration features you crave. You'll enjoy long-term comfort throughout your travels. High-tech safety gear helps you stay on the right track. The Sonata's powertrain options combine a refined ride with excellent fuel economy. Take the Sonata out on a test drive today!