The 2016 Hyundai Sonata and the Honda Accord are among the most popular mid-size sedans on the road. You'll love their plush, spacious accommodations and high-tech features. Both models are also big on passenger protection. If you're wondering which of these family-friendly sedans is right for you, check out our side-by-side comparison guide.
2016 Hyundai Sonata vs Honda Accord
Safety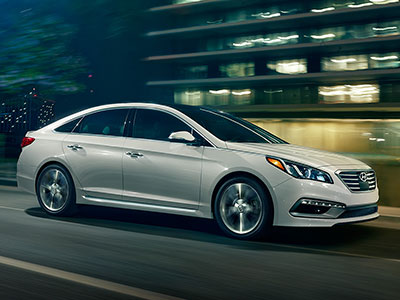 This race was almost too close to call, but the 2016 Hyundai Sonata pulls ahead. In government crash tests, it earned a perfect five-star rating for overall protection. The Insurance Institute for Highway Safety gave the Sonata its top score of "Good." High-tech features, including blind-spot monitoring, actively scan the road around you and alert you to danger.
Here, the Honda Accord also impresses. It earned similar crash test scores and provides a long list of high-tech features. The rearview camera boosts visibility as you back out of narrow driveways. As with the Sonata, the Accord's array of airbags maximizes passenger protection during an accident.
Power and Performance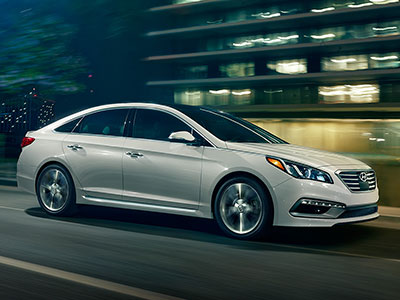 Here we like the 2016 Hyundai Sonata which combines world-class power with money saving fuel economy. To make the most of your money, check out the 2.4-liter four-cylinder engine. It earns up to 25 city/38 highway mpg. It also produces 185 horsepower and 178 pound-feet of torque for a smooth, refined performance.
The Honda Accord isn't far behind, with a 2.4-liter four-cylinder engine that generates 185 horses and 181 pound-feet of torque. It achieves up to 27 city/37 highway mpg - impressive ratings for such a powerful ride.
Interior Luxury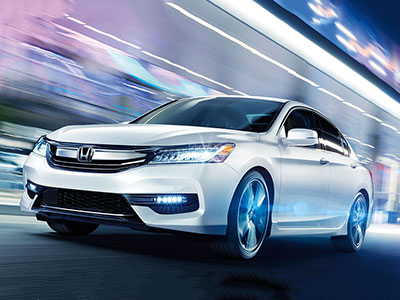 Both sedans provide substantial interior luxury, but the Honda Accord has the edge. High-quality materials and plush, spacious seating create an upscale vibe. The backseat is especially impressive, with enough head- and legroom for incredibly tall passengers to enjoy long-term comfort. Modern comfort features include heated front seats and a leather-wrapped steering wheel.
The Sonata, too, is roomy and luxurious. The two-tone interior sets a stylish tone. With the front sport seats, you'll enjoy a thickly padded, supportive ride. The backseat offers plenty of space for truly comfortable road trips.
Passenger Convenience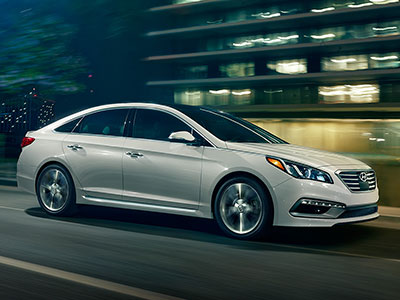 Once again, we like the 2016 Hyundai Sonata. Its high-tech features help you save time and stay connected to the outside world. The upgraded 8-inch touchscreen makes it easy to access infotainment apps and smartphone integration features. The navigation system helps you travel through new cities without a hitch.
Inside the Honda Accord, you'll enjoy an impressive array of tech features. LED daytime running lights make you more visible to other drivers. The auto-dimming rearview mirror reduces glare on cue. The infotainment system offers impressive smartphone integration via Apple CarPlay and Android Auto technology.
Learn More about the Hyundai Sonata

While we have much love for both the 2016 Hyundai Sonata and the Honda Accord, the Sonata is the clear winner here. On the road, it combines a swift performance with modern fuel economy. Inside, passenger space is abundant. Infotainment options keep you safely connected to the outside world. Cutting edge technology maximizes passenger protection.