2019 Hyundai Tucson vs Ford Escape

Inventory
The 2019 Ford Escape has more passenger space and cargo capacity than the 2019 Hyundai Tucson. But there are some things to consider before jumping in based on dimensions alone. There are a few things about the Escape that give us pause, areas in which the Hyundai Tucson excels. In this comparison guide, we'll show you what we mean as we compare these two compact sport utility vehicles point by point.
Safety: 2019 Hyundai Tucson
A compact SUV is often a family car. You, your partner, the kids. Safety should be paramount. Heck, even if it's just you, safety is paramount. That's one reason why we recommend the Tucson. The Insurance Institute for Highway Safety (IIHS) just awarded the 2019 Tucson their highest distinction: a Top Safety Pick Plus. That's for scoring the highest possible in each of their sex crash tests. When you buy a Hyundai Tucson, you buy safety. And we haven't even talking about the Tucson's standard safety features, which include lane departure warning and lane keeping assist. Those don't come standard on the Escape.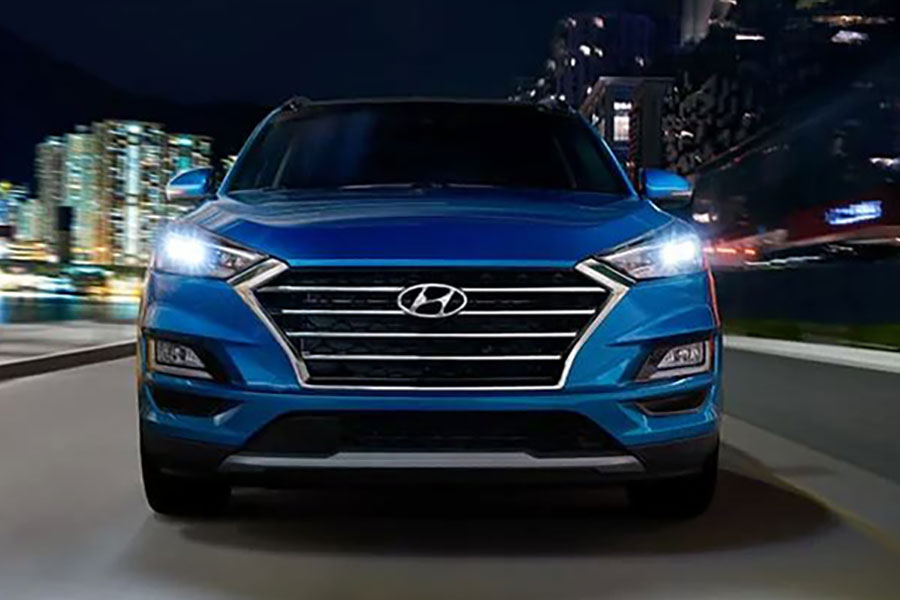 Owners of the 2019 Ford Escape can't feel so confident. Because while they earned a Good score on four of the six IIHS crash tests, the other two were an Acceptable and a Poor result. Yikes. That's enough to give anyone pause. That, taken with fewer standard safety features, and we cannot recommend the Escape for anyone who prioritizes safety.
Reliability: 2019 Hyundai Tucson
There's also the matter of reliability. And again we turn to the experts. J.D. Power and Associates have devised a great system. They poll new owners and the same owners again three years later to see how they like their cars. Cars that have maintenance or performance issues fare poorer in the polling while those who do well mean the owners are happy. In the J.D. Power rating, the 2019 Hyundai Tucson got a 4 out of 5, which is an above average score. The Ford Escape scored only 3.5 out of 5. It's easy to see which one wins the reliability category.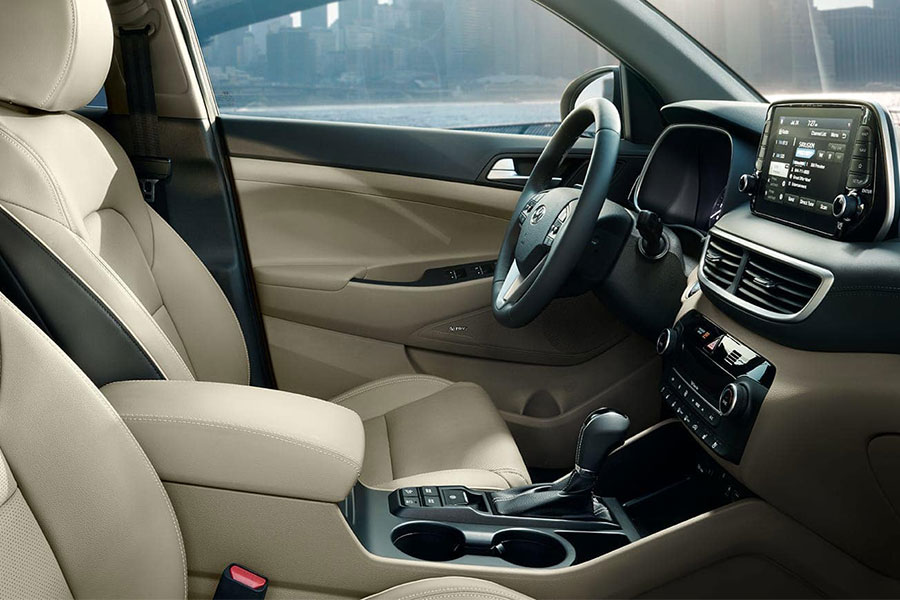 Price: 2019 Hyundai Tucson
Better safety and better reliability doesn't necessarily mean a higher price. Not with the Hyundai Tucson anyway. You can get a brand-new Hyundai Tucson for as little as $23,200. And Hyundai doesn't skimp on standard features either, which include drowsiness monitoring, forward collision warning, automatic emergency braking, lane keep assist, rearview camera, infotainment system with 7-inch touch screen, Bluetooth, USB ports, six-speaker audio system, Android Auto, and Apple CarPlay. That's a lot of value for a reasonable starting price.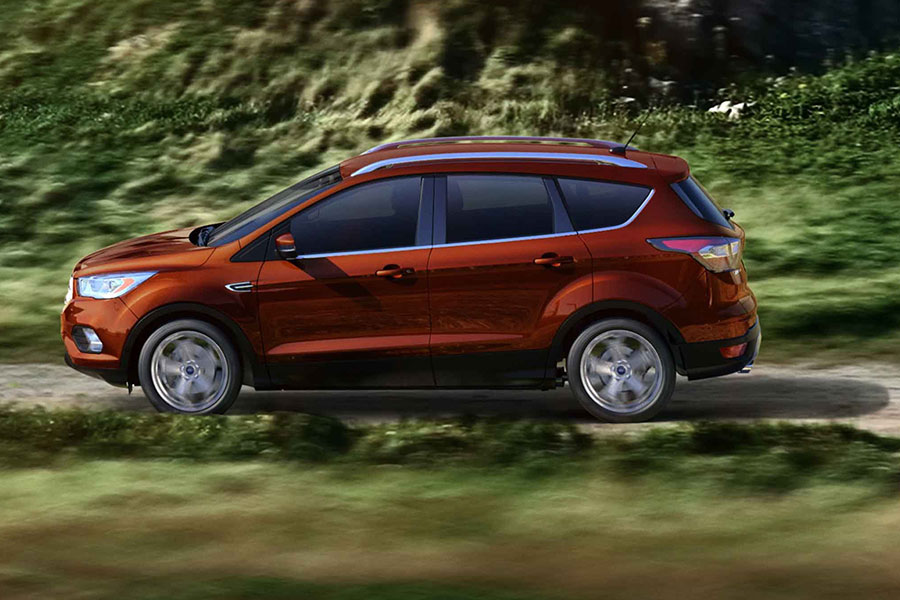 Turning to the 2019 Ford Escape, there's a six-way manually adjustable driver's seat, rearview camera, MyKey, the voice-activated SYNC infotainment system with 4.2-inch display screen, six-speaker audio system, and a USB port. We need to point out that SYNC is not the same as SYNC 3. The latter is a complete infotainment system while SYNC is more of a barebones interface. Despite having fewer standard features, the Escape costs more, to the tune of $24,105. For our money, the Tucson is a better deal, not to mention safer and more reliable.