2019 Hyundai Elantra vs Ford Fusion

Inventory
The 2019 Ford Fusion midsize sedan is 10 inches longer, 4 inches wider, and 1 inch taller than its compact 2019 Hyundai Elantra counterpart. They're not even in the same class. But there are certain advantages to being small, as you'll see in this car comparison.
Fuel Economy: 2019 Hyundai Elantra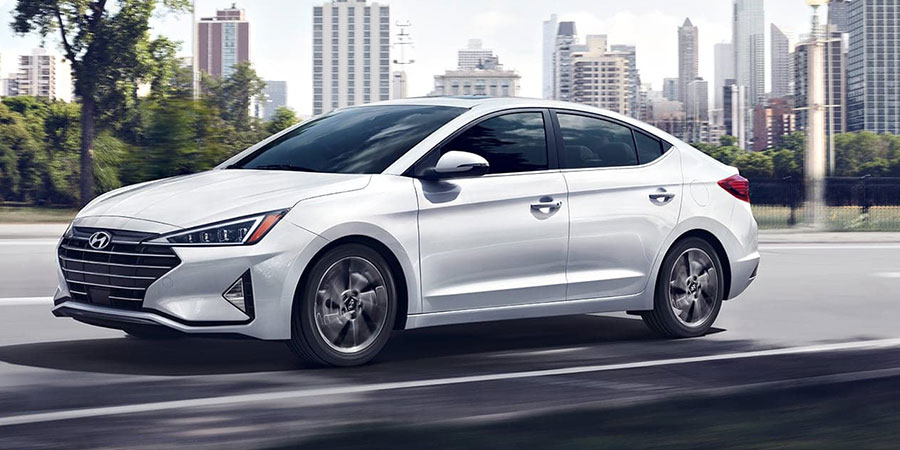 Price: 2019 Hyundai Elantra
Speaking of value, the 2019 Hyundai Elantra is a steal starting at just $17,100. For that low price, you get a 147-horsepower engine and six-speed manual transmission, plus features that include cloth upholstery, rearview camera, infotainment system with 5-inch display screen, six-speaker audio system, Bluetooth, and USB port. That's not the world on a platter, but it's not table scraps either.
By comparison, the 2019 Ford Fusion starts at $22,840. And its starting equipment isn't exactly generous. The Fusion comes with a 175-horsepower four-cylinder engine, six-speed automatic transmission, along with push-button start, Ford MyKey, four-speaker stereo system, voice-activated SYNC interface, rearview camera and other safety features. That's a little bare bones, and the lack of a real infotainment system like SYNC 3 is a big ding.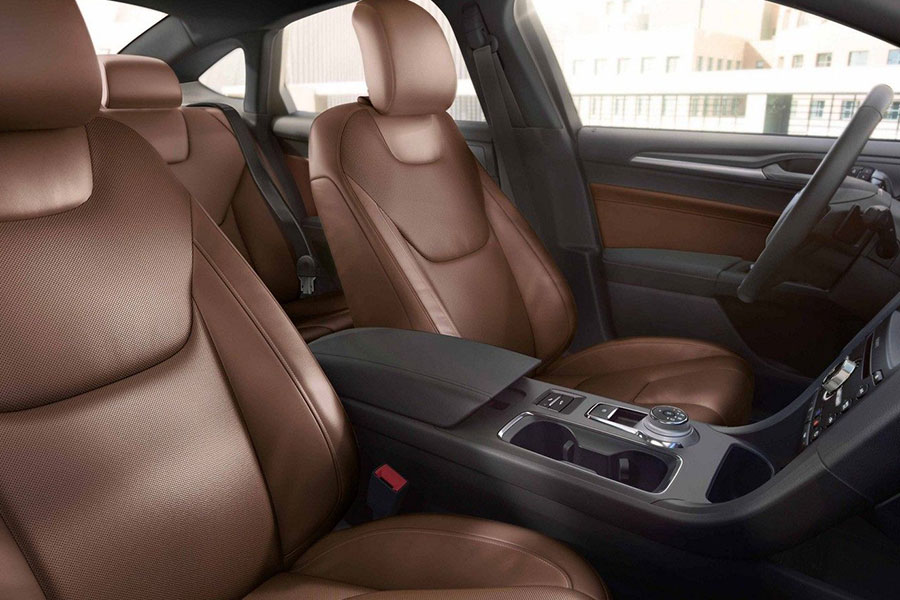 Passenger Space: 2019 Ford Fusion
There's more room in the Ford Fusion. But let's be clear: the Ford Fusion doesn't seat any more people than the Hyundai Elantra does. It's five passengers either way. But the Fusion does offer two extra inches of legroom (albeit less headroom) for driver and front-seat passenger. And there's about half an inch more headroom in the back of a Fusion compared to the Elantra and two and a half more inches of legroom. And then there's about 2.5 cubic feet more storage space in the trunk.
Reliability and Warranty: 2019 Hyundai Elantra
We never write about a Hyundai without bringing up its warranty, one of the best in the auto industry. With the Elantra, Hyundai offers a five-year or 60,000-mile warranty and a 10-year or 100,000-mile powertrain warranty. That's more than most other manufacturers. Ford offers only a three-year or 36,000-mile basic warranty and a five-year or 60,000-mile powertrain warranty. On top of that, the Elantra has a reliability rating from JD Power and Associates of 4 out of 5 while the Fusion netted only the industry average 3 out of 5 rating. So, there's a better chance, you won't even need that warranty.