2019 Hyundai Elantra vs Nissan Altima

Inventory
Every so often it's a good idea to compare cars across classes. Sometimes the difference between, say, a compact versus a midsize car isn't as great as you might think. And sometimes the unseen advantages of one class over the other come out in the comparison. For those reasons, we'll be looking at the 2019 Hyundai Elantra and Nissan Altima today. The Elantra is a compact sedan while the Altima is a midsize. What comes in a smaller package? Let's find out.
Price: 2019 Hyundai Elantra
One obvious benefit of buying a smaller sedan is the money you'll save. For example, the 2019 Hyundai Elantra starts at just $17,100 compared to the 2019 Altima's starting price of $23,750. The Elantra's starting package nets you a 147-horsepower engine and six-speed manual transmission, plus features that include cloth upholstery, rearview camera, infotainment system with 5-inch display screen, six-speaker audio system, Bluetooth, and USB port.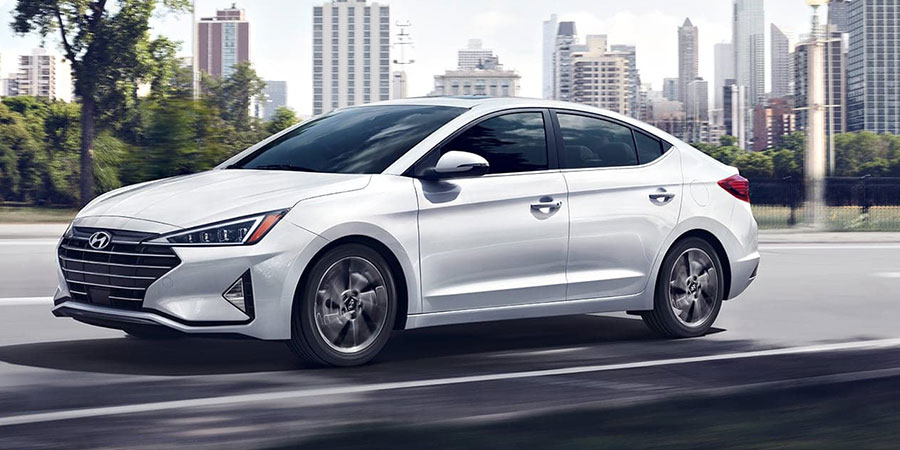 For almost $7K more, the Altima offers an 8-inch touch screen, Android Auto and Apple CarPlay capability, satellite radio, four USB ports, six speakers, Bluetooth, voice recognition, cloth upholstery, eight-way power-adjustable driver's seat, push-button start, rearview camera, automatic emergency braking, and forward collision warning. There's no denying that the Altima offers more standard features than the Elantra. But almost $7,000 more? You be the judge.
Cargo Space: Tie
The outcome of this matchup category may surprise you. Because the compact Elantra and midsize Altima have virtually the same trunk dimensions. You heard us right. The Elantra offers a whopping 14.4 cubic feet of storage while the Altima does almost a negligible amount more with 14.5 cubes. The fact that the Elantra can compete for trunk size against a bigger car says a lot about the Hyundai sedan.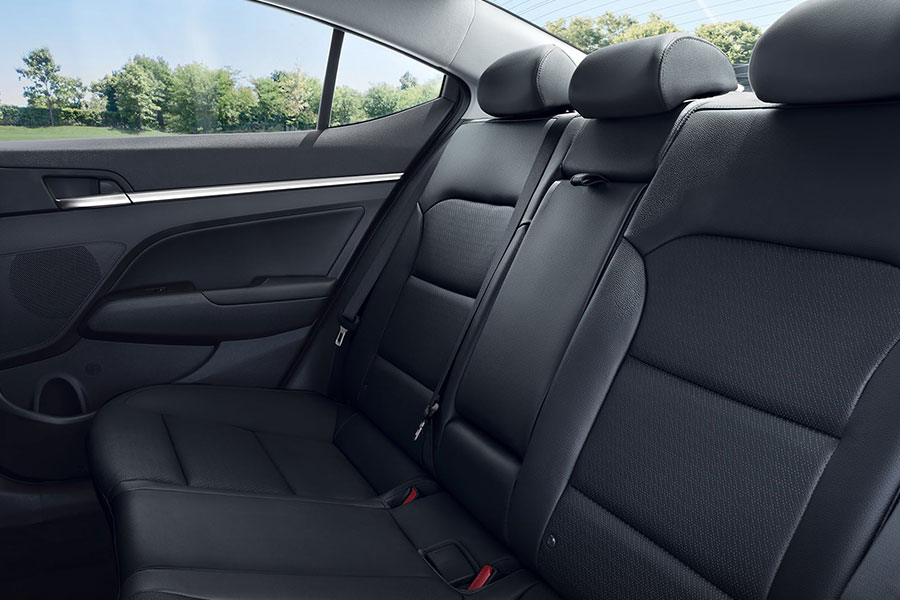 Passenger Room: 2019 Hyundai Elantra
You're probably wondering whether the Elantra can compete in the other size category. Yes, actually. Get behind the wheel of the Elantra and you're looking at 40.3 inches of headroom and 42.2 inches of legroom. That's more headroom than the Altima offers, but less legroom. Specifically, the Nissan sedan gives you 39.2 inches of legroom and 44.1 inches of legroom.
What about the back seat? That's where the Elantra has the Altima soundly beat. The Elantra gives you 37.3 inches of headroom, compared to the Altima's 36.9 inches. And the Elantra has half an inch more legroom in the back. How did the Elantra beat a larger car in passenger space and trunk size? Your guess is as good as ours.
Reliability and Warranty: 2019 Hyundai Elantra
One of the perks of this particular lineup is the Hyundai warranty. When you buy a new Elantra, you get a five-year or 60,000-mile warranty and a 10-year or 100,000-mile powertrain warranty. That's almost twice as good as Nissan's three-year or 36,000-mile limited warranty and five-year or 60,000-mile powertrain warranty. But chances are you won't need to use that warranty so much because the Elantra's 4 out of 5 reliability rating beats out the Altima's 3.5 out of 5 rating. Once you add up all the pieces, there's plenty of reasons to shrink your footprint and get an Elantra.